- Advertisement -
Former Indian cricketer and World Cup winner Gautam Gambhir was a part of the coaching staff of the new IPL franchise Lucknow Super Giants (LSG) as their mentor. The IPL team had an amazing run as they finished 3rd in the points table and qualified for the playoffs in their maiden season.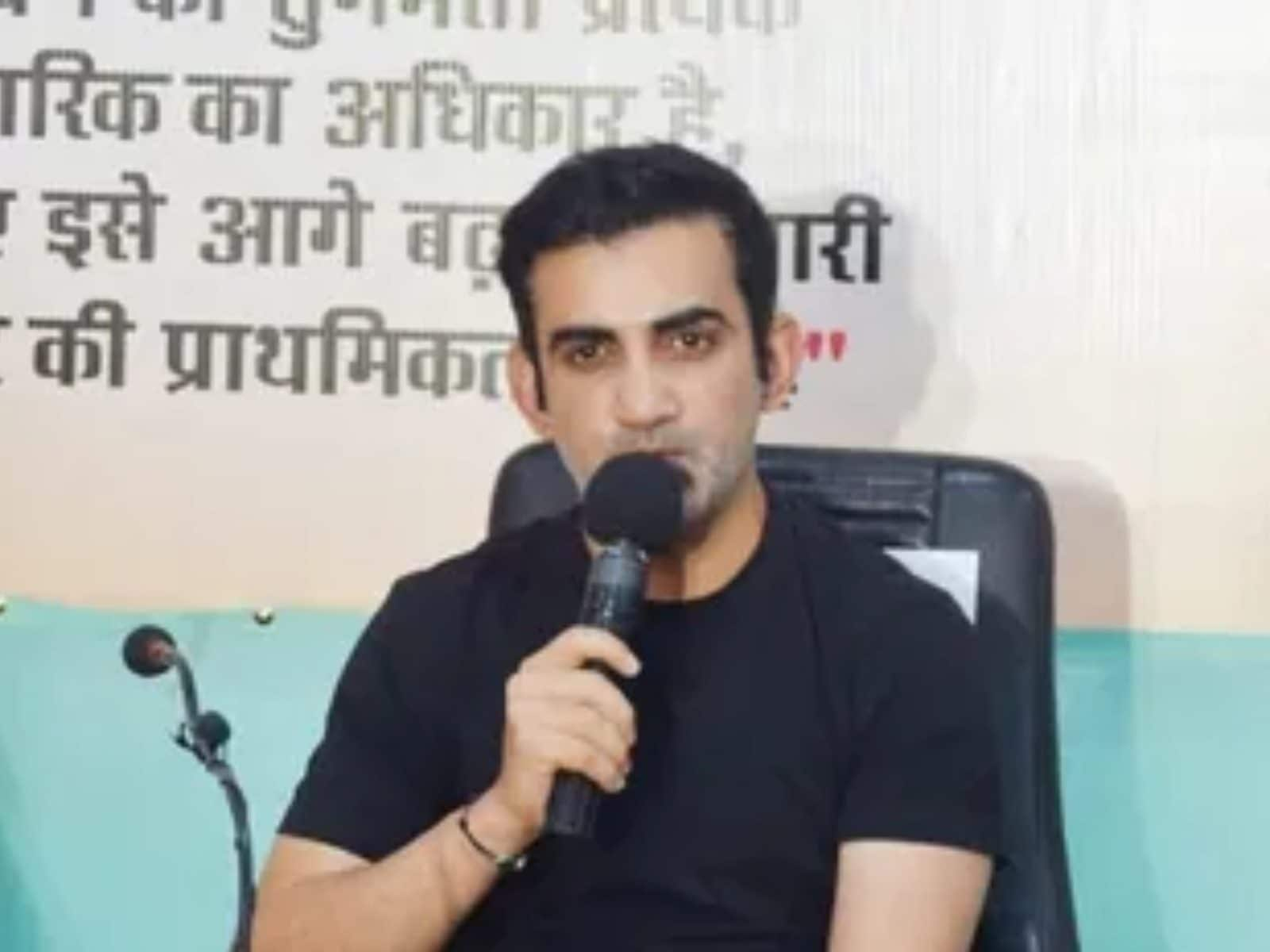 - Advertisement -
However, Gambhir faced backlash for his participation in the tournament as he remains a usual target for his political opponents who had cited his media roles alleging that the East Delhi MP is lax when it comes to serving his constituency. Gambhir was elected as an MP of the East Delhi constituency in the general elections which took place in 2019.
Now, the World Cup winner has hit back at those critics with a fiery response. In a 53-second video, he can be seen asking the media to publish his version of the story.
- Advertisement -
"Why I commentate in IPL or work in it is because I spend INR 25 lakh every month to feed 5000 people. This translates to roughly Rs. 2.75 crore per year. I've also spent INR 25 lakh to build a library.
- Advertisement -
"I spend all of this money from my own pocket and not from the MPLAD fund. The MPLAD fund doesn't run my kitchen or other things that I do. I don't have a tree in my house from where I can pluck money either," Gambhir said.
"Only because I work, I'm able to feed those 5000 people or establish that library. I have no shame in saying that I do commentary and work in the IPL. All of this that I do has an ultimate goal," Gambhir can be heard saying in the video.
Watch Gautam Gambhir's response to his critics here: 
अगर ईमानदारी से पैसे कमाकर जनता के लिए मुफ़्त रसोइयां, लाइब्रेरी, स्मॉग टॉवर लगाना ग़लत है, तो मैं ये ग़लती बार बार करूंगा! pic.twitter.com/dj4srwSdZ4

— Gautam Gambhir (@GautamGambhir) June 4, 2022
Gautam Gambhir is known for doing noble charity work for his constituency. He had also set up a large air purifier in his constituency. Gambhir also works tirelessly to contribute as much as he can to help the people of Delhi. Gambhir has played 58 Tests and 147 ODIs for India, amassing more than 9,000 international runs, and is widely remembered for his 97 runs in the big final against Sri Lanka in 2011.
Highlights:
• Gautam Gambhir explains what he does with the money he receives from his IPL and commentary work.
• Gautam Gambhir is an MP of the East Delhi constituency.
ALSO READ: HARBHAJAN SINGH OPENS UP ON THE INFAMOUS SLAPGATE INCIDENT DURING IPL 2008
- Advertisement -