- Advertisement -
KL Rahul, India's attacking opening batter, said: "We are here to play cricket," when questioned about Jaipur's growing air pollution levels ahead of the series opener against New Zealand.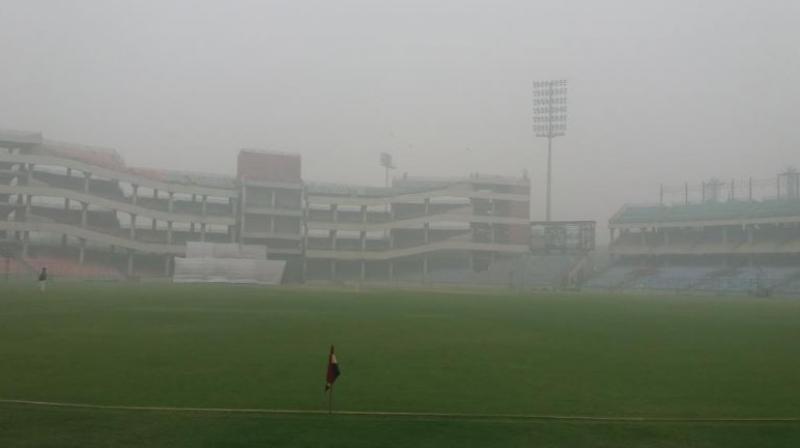 - Advertisement -
November is the worst month in India when it comes to the Air Quality Index (AQI) with Delhi being one of the worst affected states. Like Delhi, Jaipur's air pollution levels spiked following Diwali earlier this month. On Saturday, Jaipur recorded extremely low AQI levels, and smog engulfed the city even on Monday morning.
KL Rahul revealed that the team hasn't stepped out yet as they have just reached the stadium. He hopes that the situation isn't bad as it seems to be.
- Advertisement -
"Actually, we haven't stepped out yet. We just reached the stadium so I don't know, I don't have an answer to that. I am not carrying a meter with me in my hand to say how bad the pollution is.
- Advertisement -
"I am sure it won't be that bad. We all are here to play cricket," said Rahul before the Indian team's first practice session on Monday.
Meanwhile, in the presence of skipper Rohit Sharma, his colleagues, and other support staff members, new head coach Rahul Dravid observed his first training session with the national team.
'Hardik knows what he needs to do': KL Rahul
Ever since Hardik Pandya went through back surgery after the 2019 World Cup, his place sparked a lot of debate. Team India has shown faith in him despite him not being completely fit to bowl. Lately, he has been struggling with the bat which didn't help with his case.
Meanwhile, KL Rahul admitted that Hardik Pandya knows what he has to do and what the team expects from him.
"Hardik and I are good friends so we had a discussion among ourselves. He knows what exactly he needs to do (to make an India comeback) and what exactly the team expects out of him.
"He is quite a smart guy to understand his role and responsibility in the team. I am sure he will work hard and try and get the best out of him," Rahul added.
Highlights:
• KL Rahul hopes the pollution isn't bad as it seems
• KL Rahul says Hardik knows what he has to do
ALSO READ: KL RAHUL EAGER TO PLAY UNDER ROHIT AND EMBRACE DRAVID'S TEAM CULTURE
- Advertisement -