Former Indian skipper Virat Kohli has been at the receiving end of criticism from experts and cricket fanatics after the cricketer's extended poor run of form. Critics have questioned his place on the side after he failed to deliver an impact and are asking the selectors to pick performing youngsters in place of him.
Former captain Virat Kohli took to Instagram and posted a cryptic message on Saturday, 16 July. Amid a poor patch of form, something that he has been heavily criticised for in the past few months, Kohli posed with a popular social media quote, "What if I fall? Oh but my darling, what if you fly?"
In the caption of the image, Kohli wrote perspective, signifying that he is still trusting his process. In the comments section of the post, he is getting support from various famous personalities like Kevin Pietersen, Sunil Shetty, and Rahul Narain Kanal.
View this post on Instagram
Cricketers step in to support Virat Kohli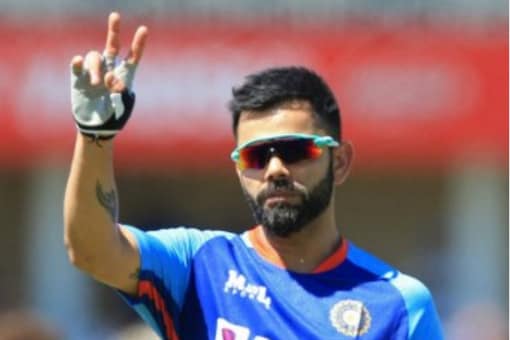 Amidst his poor form, Virat Kohli found support from many of his colleagues. India captain Rohit Sharma has been defending Kohli's form and has said that all he needs is a good support system. For that matter, Kohli has found trust from Pakistan captain Babar Azam as well, who posted a heartwarming tweet for the Indian star. Even England's skipper Jos Buttler supported Kohli as he claimed that Kohli is just a human going through a bad phase.
Rohit Sharma in a recent press conference replied to the criticism that Kohli has been facing and said that he does not understand the arguments that the experts have been making.
Virat Kohli has been rested for the West Indies series and it was reported that it was Kohli who had asked for rest. While pundits were advocating for rest during the Indian Premier League, Kohli is now being criticised for selectively choosing series. Former Indian players like Irfan Pathan and Venkatesh Iyer have said that nobody returns to form while resting.
A section of fans has also questioned the idea behind resting right ahead of the T20 World Cup, at a time when India's primary side has not played too many games together.
India is scheduled to play West Indies next after the commencement of the England series. Shikhar Dhawan is scheduled to captain the Indian side in the ODI set-up before Rohit Sharma becomes available ahead of the T20I series.
Highlights:

• Virat Kohli shares a motivational quote amidst his lack of form.
• Kohli has received support from his fellow cricketers.
BCCI announces squad for the T20I series against West Indies: Kohli and Bumrah rested while Rahul and Kuldeep make a return