- Advertisement -
Virat Kohli is known as a very competitive, aggressive, and expressive individual on the field. Every time he steps onto the field, he gives his 100% and leaves nothing behind. But Virat Kohli outside the cricket field is a completely different individual. He indulges in a conversation with the opposition and meets the young talent. 
- Advertisement -
Hence, Virat is seen chilling out of the field where he completely turns off his competitiveness switch. One such scene was shared by Virat Kohli himself where he is seen with a cat during the practice session.
The Instagram post shared by Virat Kohli about hanging out with a cat has left people smiling. In the share, the cricketer posted about a 'cool' cat he met while at practice. The post is now going viral and chances are it'll leave you happy. The share has also gathered several reactions, including one from actor Anushka Sharma.
- Advertisement -
A quick hello from a cool cat at practice," Virat Kohli posted along with a cat emoticon. He shared two images. Both of the pictures show the ace cricketer sitting with the cute feline on his lap
- Advertisement -
Since being shared less than an hour ago, the post has already gathered more than 1.2 million likes and the numbers are quickly increasing. The share has also accumulated tons of comments.
Virat Kohli's wife Anushka Sharma simply wrote, "Hello billi," while reacting to the post. She also added a woman raising hand emoji with her comment
That is the luckiest cat," posted an Instagram user. Many also shared heart or fire emoticons to express their reactions.
Post:
View this post on Instagram
Virat Kohli is set to miss the first test against New Zealand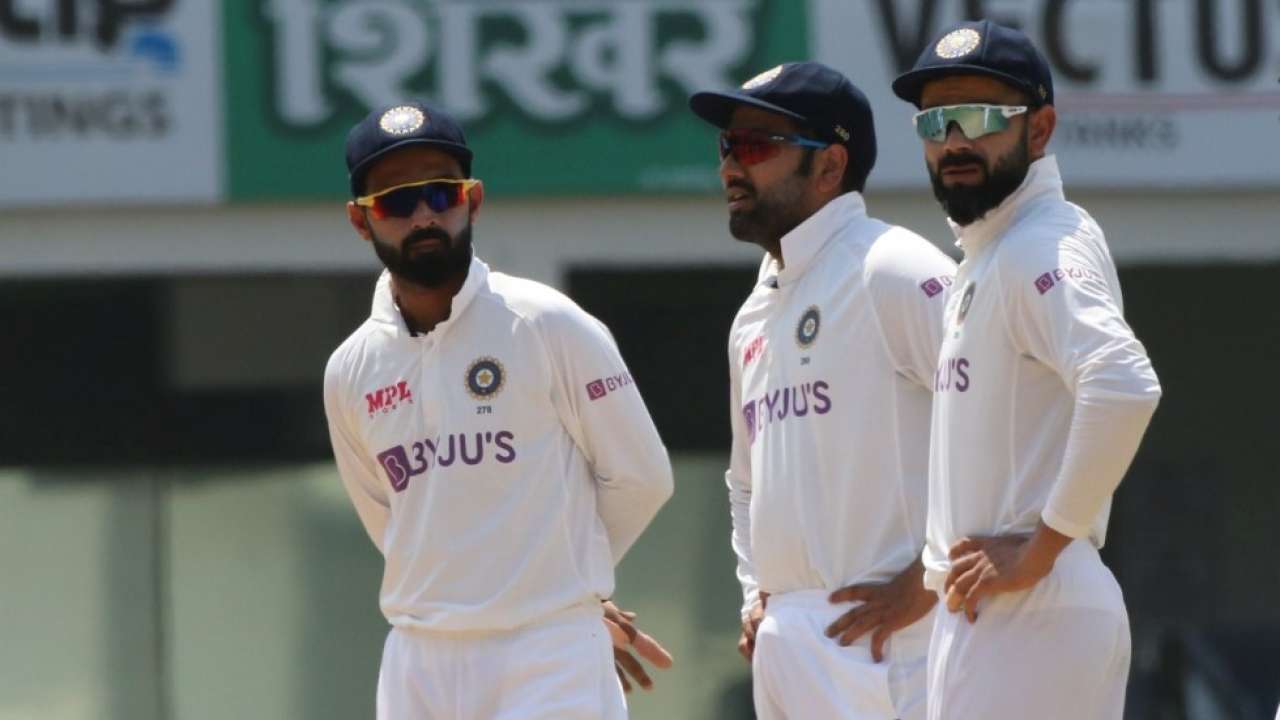 Virat Kohli has had a busy 2021. He has been playing cricket non-stop since the Test series against England at home. He was given a much-needed break in the T20I series against New Zealand which was led by New Skipper Rohit Sharma.
Virat Kohli is also set to miss the first test against New Zealand which will be played in Kanpur from 25 November. Ajinkya Rahane, who is yet to lose a test match as captain, will lead the side in the first test. Virat will join the team in the second test which will be played at the Wankhede stadium in Mumbai.
Highlights:
• Virat shares a photo with a cat during a practice session
• Kohli to join Team India in the second test
ALSO READ: ICC STATES TEAM INDIA'S PARTICIPATION IN CHAMPIONS TROPHY 2025 IN PAKISTAN IS A CHALLENGING ISSUE
- Advertisement -