- Advertisement -
Former Indian skipper Virat Kohli took to Instagram to reveal his biggest challenger. Kohli, who is most followed Indian on Instagram posted a mirror image of himself, hinting to challenge himself. 
- Advertisement -
Virat Kohli captioned the post: "It's always you vs you," as he is seen given an intense look.
View this post on Instagram
- Advertisement -
In a matter of three months, Kohli has lost captaincy in all three formats. The real challenge for him would be to perform with the same intensity and drive as a player. His Test tenure came to a disappointing end as India failed to capture their first test series win in South Africa in a close contest.
There's no doubt Virat Kohli was an exception as captain: Greg Chappell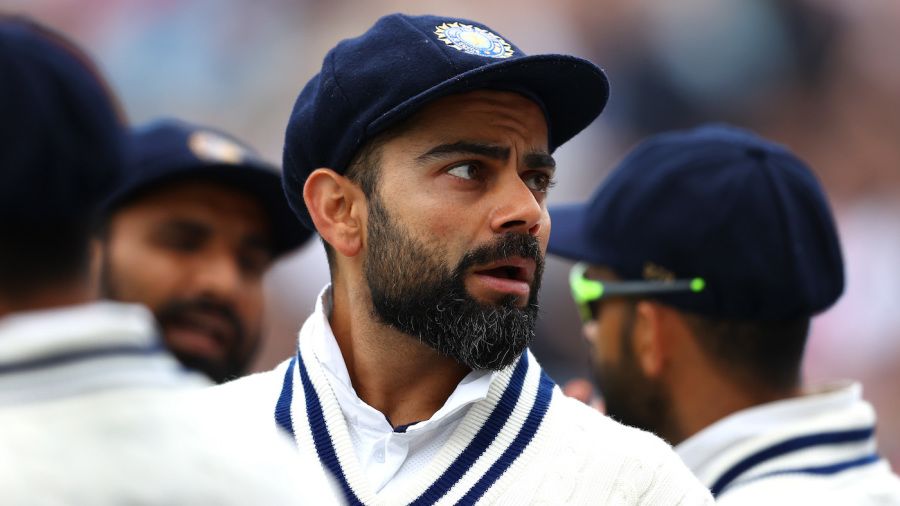 - Advertisement -
Virat Kohli is going through an unusual patch as he has failed to hit a single century since 2019. The 33-year-old was known for his tremendous conversation rate and was hailed as the cricketer who can break Sachin's 100 hundred record in international cricket. However, Kohli has failed to convert his 50s into a big score for two and a half years which makes reaching the milestone more difficult.
The 33-year-old finished as India's most successful Test captain, leading the side in 68 Tests, winning 40, losing 17, and drawing 11 matches.
Under him, India clinched a historic Test series win over Australia in 2018/19 and led 2-1 in England last year apart from becoming a top-ranked Test side and reaching the final of the ICC World Test Championship (WTC).
Former Australian skipper and Indian coach, Greg Chappell, hailed Kohli for his exceptional leadership.
"When Kohli took over after the successful reign of MS Dhoni, there was one major concern: would his boundless enthusiasm cloud his judgment as a leader? There's no doubt Kohli was an exception as captain; he didn't curb his enthusiasm but he was still able to lead the Indian team to a higher level.
"With the capable assistance of vice-captain Ajinkya Rahane, he lifted India to overseas success as no other captain had done," wrote Chappell in his column for ESPNCricinfo on Sunday.
Highlights:
• Virat Kohli posts a mirror image of himself as he called him his biggest challenger.
• Greg Chappell praised Virat Kohli for his leadership.
ALSO READ: KKR HEAD COACH BRENDON MCCULLUM DISAPPOINTED OVER LOSING SHUBMAN GILL
- Advertisement -