- Advertisement -
The 15th edition of IPL is underway with the blockbuster clash of Chennai Super Kings and Kolkata Knight Riders. However, the most notable absentee in the game is Suresh Raina, who is hailed as Mr. IPL who went unsold in the mega auction. 
- Advertisement -
Suresh Raina, who is fondly known as "Chinna Thalla" by the CSK fans, had a below-par season last year and CSK ultimately decided to let him go. Raina, who represented the yellow army for 13 seasons, is set to miss his first IPL season despite being available.
Suresh Raina has joined IPL 2022 has a commentator
- Advertisement -
Expectedly, Suresh Raina revealed that he misses his former franchise during his debut stint as a commentator in the ongoing league. Raina will be commentating in the IPL 2022 for Star Sports and he will also call the game in the CSK vs KKR match.
In the pre-match show of the CSK vs KKR IPL 2022 clash, Raina was describing the atmosphere in the city of Mumbai where this game is supposed to take place.
- Advertisement -
Raina said that he is staying in a hotel close to the Wankhede stadium and that he is being seen by many fans collected at the hotel to watch the team. He added that atmosphere is elected.
"Maine dekha neeche to fans the. Mann kiya mai bhi yellow jersey pehen ke stadium chala jau (I saw fans at the hotel and I too wished to wear yellow jersey and go to the stadium to play)," said Raina.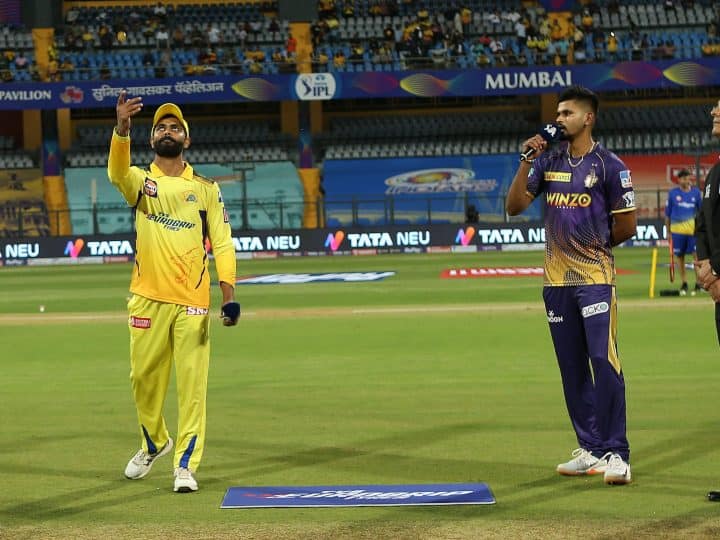 Speaking of the ongoing encounter, Shreyas Iyer won the toss in his debut game for KKR and elected to field first. KKR has drawn the first blood as Umesh Yadav removed the orange cap winner of the previous season, Ruturaj Gaikwad, for a duck in the first over.
Highlights:
• Suresh Raina wishes to wear the yellow jersey and go to the stadium.
• In the first match of IPL 2022, KKR won the toss and have put CSK to bat first.
ALSO READ: IPL 2022 – MATCH 1: CSK VS KKR ODDS, PREDICTION AND ANALYSIS
- Advertisement -