Star Sports will continue to show the ICC events for the next four years as the broadcaster bagged the media rights on Saturday. The International Cricket Council (ICC) stated on Saturday (August 27) that Disney Star, the organization's current official broadcaster, has won the India rights in a closed bidding process that concluded on Friday, upsetting a field of prominent and well-funded competitors.
Star Sports outbids Viacom 18, Sony Sports, and Zee Network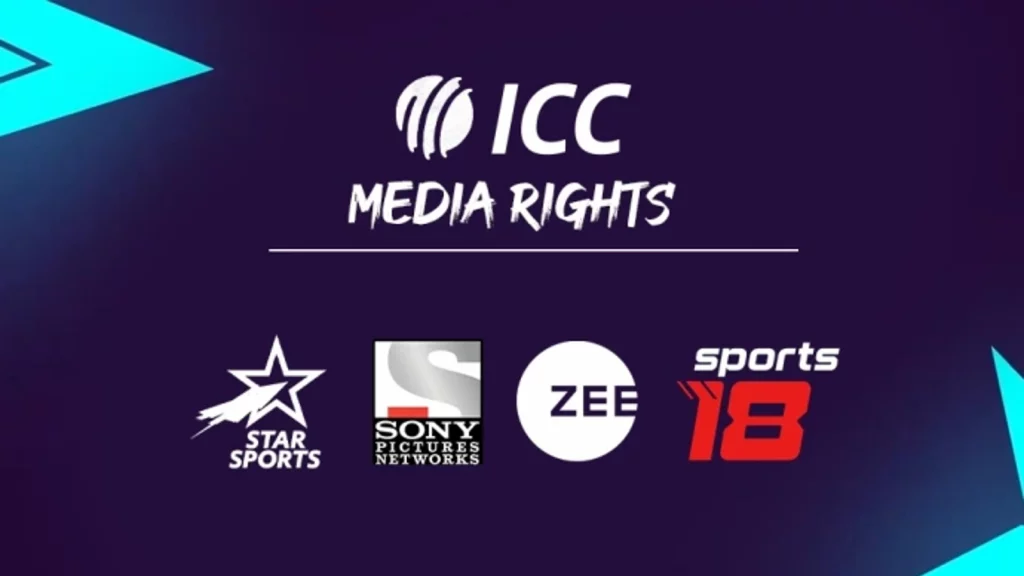 After a meeting in Dubai on Saturday evening, where the ICC provided its certification of approval, a formal announcement was made. Although the ICC has not released the price, it is certain that Star defeated a tough challenge from Viacom 18, Sony Sports, and Zee Network. Any of them had made respectable offers, but the Star's was probably significantly larger than all of them.
The procedure would have moved on to the second stage, which would have been an e-auction, with a close second bid that was within 10% of the amount cited by Star. Online bidding wasn't necessary because Star is said to have avoided the competition by a wide margin.
"Disney Star won following a single round sealed bid process which has yielded a significant uplift to the rights fee from the previous cycle continuing the impressive growth and reach of cricket," ICC said in its announcement.
"We are delighted to continue to partner with Disney Star as the home of ICC cricket for the next four years which has delivered an outstanding result for our Members and will support our ambitious growth plans. They will play a crucial role in the future of our sport and connecting and engaging with more fans than ever before," said ICC Chairman Greg Barclay.
The Star group had recently acquired the media rights for the biggest cricket league in the world- the Indian Premier League for INR 23,575 crore. Now, both the men's and women's global events will be broadcasted by the Star sports network, and the digital streaming will also happen on Disney+Hotstar. This includes the major cricketing tournaments like the T20 World Cup, ODI World Cup as well as the World Test Championship.
Highlights:

• Star Sports bags the rights for ICC events till 2027.
• Star Sports recently acquired the TV rights for the Indian Premier League.
Asia Cup 2022: India vs Pakistan: Odds, Predictions, and Analysis