Sourav Ganguly-led BCCI would be over the moon as the world's richest board just became richer after the high-profile IPL media rights auction which finally came to a close as Star Sports retained the TV rights and Viacom swept the digital rights for a record margin. The latest round of media rights sales for 2023-27 brought ₹48,390 crores to the BCCI's wallet and also showed how the future of sports broadcasting is going to be digital.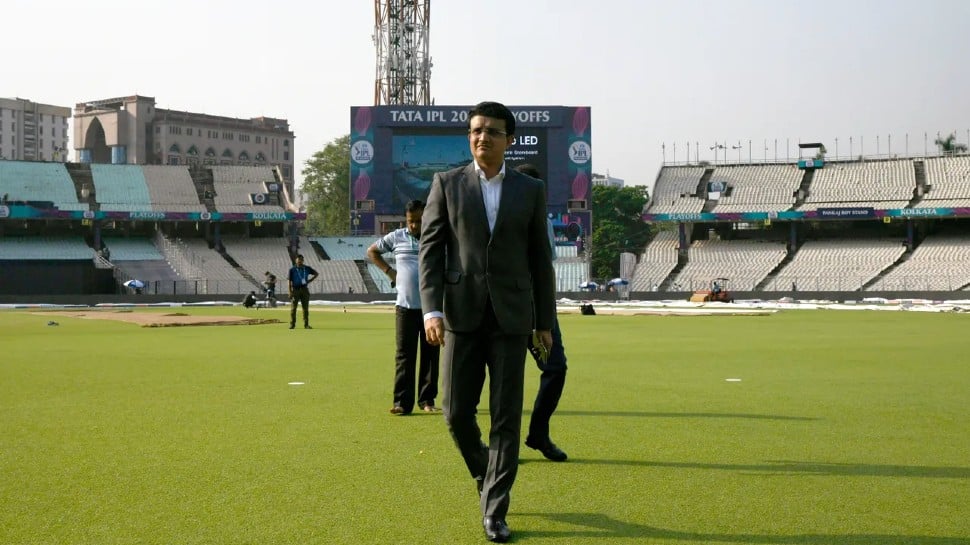 Just a day after selling the rights for an outrageous amount which has made the IPL second most valuable league in the world, beating English Premier League (EPL), BCCI President Sourav Ganguly sat down with the Times of India for an exclusive interview where the former Indian skipper opened up on various issues.
Sourav Ganguly claimed that the huge amount received is a big opportunity to strengthen Indian cricket and the priority of the BCCI would be to develop Women's cricket in India.
"This is a big opportunity to further strengthen Indian cricket. This will help the BCCI create an even stronger infrastructure. The money needs to go to the grassroots. This also allows the board to raise the player fees across age groups and genders."
"The priority is to increase the salaries of women cricketers. We have already doubled the domestic match fees and the players will start to benefit from that this season. And I also believe this will get more kids to take up cricket, as it has become a proper career option."
Don't think players will play for money: Sourav Ganguly
IPL has become the second most valuable league in terms of Media Rights. However, this has been a point of criticism for the league as well as fans who point out that players will play for money instead of playing for their nation.
Sourav Ganguly did not support these claims as he feels every player feels pride in representing India and wants to win big tournaments for their nation.
"First thing first, money can't be related to performances. From the times of Sunil Gavaskar to Anil Kumble and Rahul Dravid, the money was nowhere close to what the players get now But all of them had the hunger to perform."
"I don't think players will only play for the money. Players play for the stature they get and the pride of representing India. Every player would want to win big international tournaments."
Ganguly also stated that IPL will continue to have 74 matches per season for the next two years, squashing the claims that the BCCI is asking for a two-and-a-half-month window for the league from the ICC.
Highlights:
• Sourav Ganguly opens up for the first time since the IPL media rights auction.
• Ganguly spoke on a variety of topics with the Times of India.