- Advertisement -
BCCI President and former Indian skipper Sourav Ganguly had tested positive in the last week of December. However, the infection was not fatal and Ganguly was discharged after four days of hospitalization as it could be managed in home isolation. 
- Advertisement -
Now it is revealed by the hospital that Sourav Ganguly was infected with a delta plus variant of COVID-19. The former India captain has not been infected with the Omicron variant, as his samples taken two days back returned positive for the Delta plus variant of the COVID-19.
"Ganguly's samples tested positive for the Delta plus variant. We are treating him for that," the official said.
- Advertisement -
Ganguly, who was discharged on Friday after testing negative for the Omicron variant, will remain in home isolation for the next fortnight under doctors' supervision, he said.
Sourav Ganguly received "Monoclonal Antibody Cocktail therapy" after admission.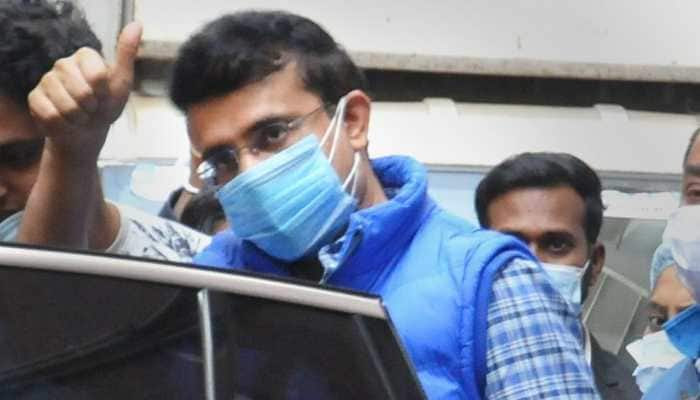 - Advertisement -
Sourav Ganguly, who is double vaccinated, was rushed to the Woodlands Multispeciality hospital on Monday night as a precautionary measure after his RT-PCR test came positive for COVID-19. He was admitted to the hospital twice earlier this year and underwent emergency angioplasty after having complained of cardiac issues. Sourav Ganguly's brother, Snehasish Ganguly, had also tested positive for COVID-19 early this year.
Sourav Ganguly, being the head of the BCCI had a busy 2021. The BCCI was responsible for organizing the 2nd half of the IPL and T20 World Cup in UAE. Around the time of the T20 World Cup, the former India captain went to the UAE and more recently has been taking part in several media interactions. Not too long ago, the BCCI president also took part in a BCCI AGM Festival match at the Eden Gardens in Kolkata, where Ganguly's Board President XI lost to Jay Shah's Secretary XI. This involved extensive traveling on Sourav's part which might be the cause of him catching the Delta plus variant.
Highlights:
• Sourav Ganguly tests positive for Delta plus variant.
• Ganguly was rushed to a city hospital after he tested positive for Covid in the last week of December.
ALSO READ: MICHAEL ATHERTON ADVISES ENGLISH PLAYERS NOT TO MISS INTERNATIONAL DUTY FOR IPL
- Advertisement -