- Advertisement -
Sara Tendulkar, famously known as cricket legend Sachin Tendulkar's daughter, was recently seen enjoying the concert of Rapper and singer AP Dhillon which was held in Mumbai. AP Dhillon is widely known for his hit chartbusters Majhail and Brown Munde which made him an internet sensation.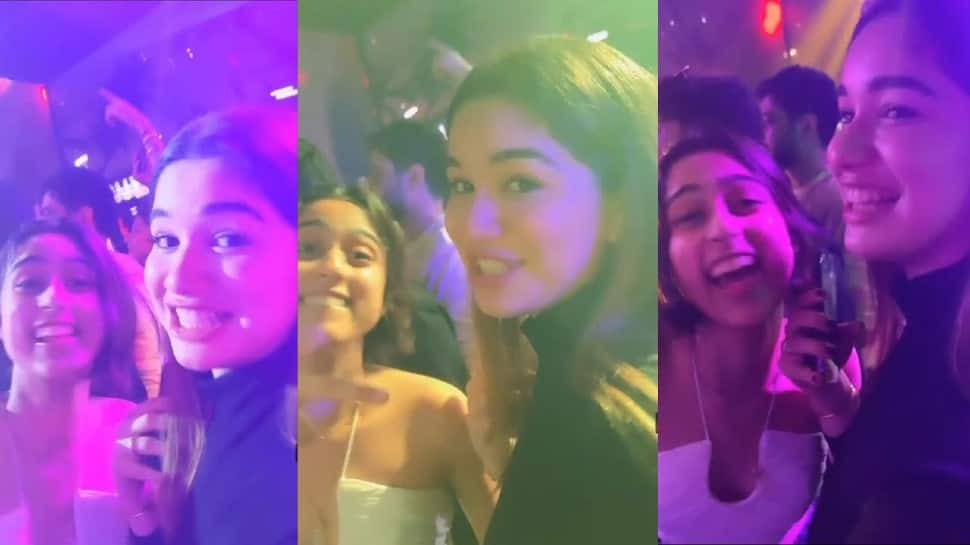 - Advertisement -
The talented and gifted singer from Gurdaspur has many popular followers from Bollywood including the likes of Ranveer Singh, Alia Bhatt, and Sara Ali Khan. Apparently, Sara Tendulkar is also a huge fan of the artist as she was seen grooving in his concerts.
In a video gaining buzz on the internet, Sara can be seen grooving to his songs at the concert with Jaaved Jafferi's daughter Alaviaa Jaaferi. The video shows a jam-packed crowd at the event and it has already garnered over 2.5 Lakh views.
- Advertisement -
Sara Tendulkar and Alaviaa are enjoying the singer's live performance on Brown Munde, along with their friends. Sara is seen wearing black attire, while Alaviaa donned a white strappy dress.
Watch Sara Tendulkar attending AP Dhillon's concert
- Advertisement -
Currently, Sara is in Goa where she is attending the wedding of her close friend. She has been sharing some aesthetic pictures from her Goa time on Instagram. "Laughing because I saw the salad dressing," Sara captioned one of her pictures in which she is munching on some great food at an open cafe.
View this post on Instagram
Sara Tendulkar is an aspiring model and she recently made her modeling debut with the international luxury brand, Ajio Luxe. The 24-year-old was seen posing in outfits by the brand with October actor Banita Sandhu and Tania Shroff for their ad campaign, Self-Portrait. Sara did her schooling in Mumbai before she moved to pursue a degree in medicine at the University College in London.
Highlights:
• Sara Tendulkar attends the jam-packed concert of AP Dhillon in Mumbai.
• Sara is attending a friend's wedding in Goa.
ALSO READ: RAVI SHASTRI REACTS TO R ASHWIN'S "CRUSHED" REMARKS
- Advertisement -