- Advertisement -
Sandeep Chavan recently opened up on the success of his most successful trainee, Ruturaj Gaikwad. He revealed the Golden piece of advice that MS Dhoni gave to the young batter after his phenomenal performances. Sandeep also drew a candid comparison of Gaikwad with an Indian legend.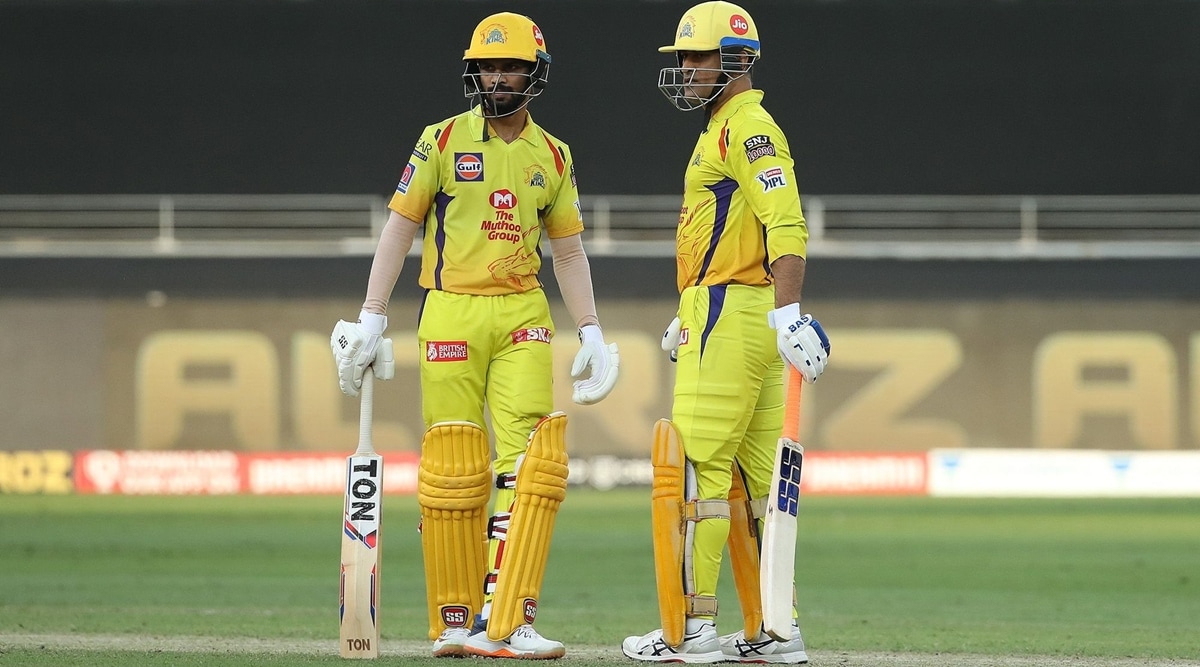 Dhoni advised Ruturaj to stay away from social media: Sandeep Chavan
Ruturaj Gaikwad has taken the UAE-leg of IPL by storm. In 8 consecutive innings in the UAE, Gaikwad scored more than 35 runs. He also became the first batsman of IPL 2021 to score 500 runs in a season. Gaikwad is currently the leading run scorer for CSK this season and has played a crucial role for the Yellow army's epic comeback.
- Advertisement -
Gaikwad's coach Sandeep Chavan recently revealed that Gaikwad received a useful tip from MS Dhoni. Dhoni generally gives advice to Gaikwad about batting tips, pressure handling and accelerating the run rate. But the advice which has worked well for Gaikwad is to stay away from social media.
"Dhoni always tells Ruturaj to stay away from social media. Apart from batting tips, how to handle pressure, and accelerating the run rate, Dhoni's advice of staying away from social media to Ruturaj has worked well for him. Dhoni also tells Ruturaj that success and failure are both part of the process, so, always back your game, no matter what people say," Ruturaj's coach said.
- Advertisement -
Dhoni himself stays away from social media and rarely posts anything. This advice seems to be working well for Ruturaj as well.
Sandeep Chavan further gave credits to CSK and the management for giving confidence to Gaikwad. He revealed that the senior players are helping Gaikwad improve his game. Sandeep also disclosed the fact that CSK appreciates the players despite the good or bad performances.
- Advertisement -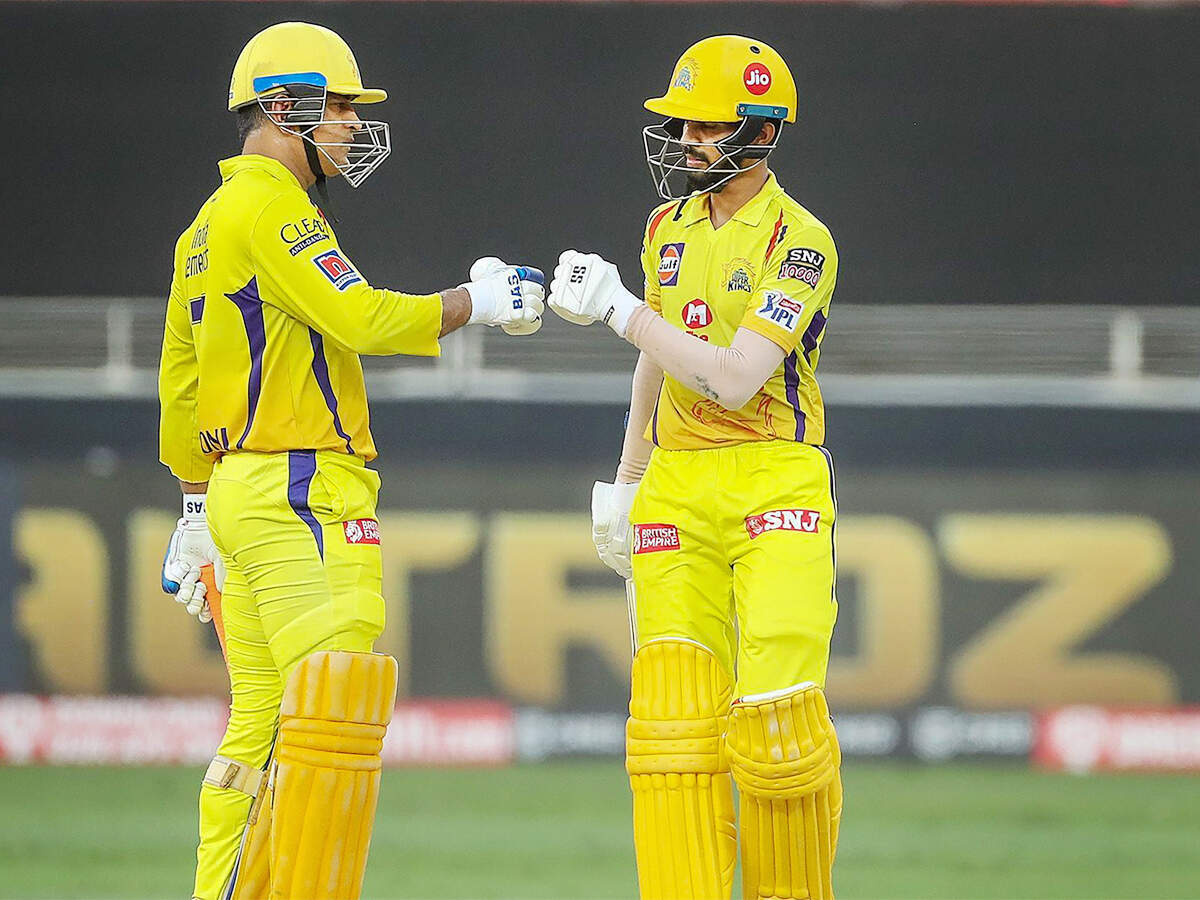 "The confidence to score freely has been injected by MS Dhoni in Ruturaj. Apart from Dhoni, Raina and Rayudu have really been helping him (Ruturaj). All the credit should be given to Dhoni and the CSK team. Ruturaj tells me this big thing about Dhoni and his team that if you perform well, they will appreciate you, but if you are not able to perform, they will treat you in the same way. They won't let you feel that you had a bad outing in the middle. That's the best thing about csk."
"He (Ruturaj) has the ability to learn from his mistakes. He learns from an innings played and applies the learnings in his next innings. This is the thing that drives him forward. He has improved by leaps and bounds in the CSK team. He calls it a big company. Big company of Dhoni, Raina and Rayudu. He has got a lot of confidence and freedom from Dhoni and Raina. They both have played a big role in his batting evolution. He is a natural talent. He is thin and not that muscular, but the way he hits the ball out of the park is amazing. It is his natural talent," Chavan further said.
Ruturaj has Dravid-like aggression: Sandeep Chavan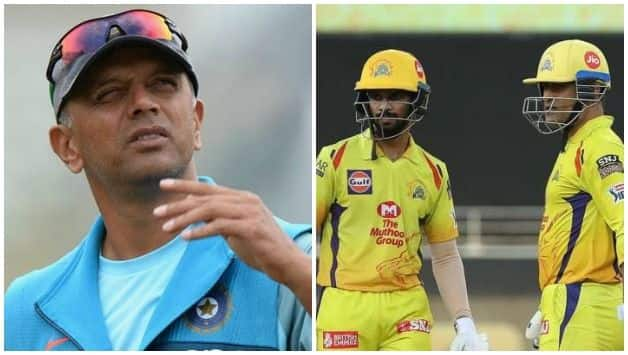 Rahul Dravid was not known as an animated and aggressive customer like Virat Kohli on the field. But Dravid used to have aggression in his playing style and in his body language. Sandeep feels the same can be said about Gaikwad as well, who shows aggression with his bat rather than actions.
"Once Matthew Hayden said, if you want to see aggression, look into Rahul Dravid's eyes. Similarly, if you want to see aggression, look into Ruturaj's eyes. He is that kind of a player. He will not speak, but he will answer you and that too perfectly with his batting. Ruturaj has Dravid-like aggression," Sandeep Chavan said.
Highlights:
• Sandeep Chavan reveals that Dhoni adviced Ruturaj to stay away from social media
• Sandeep credits CSK management and Senior players for Gaikwad's success
• Sandeep sees Dravid-like aggression in Gaikwad
ALSO READ: CAN ROYAL CHALLENGERS BANGALORE (RCB) WIN THEIR MAIDEN IPL TITLE?
- Advertisement -