MS Dhoni and Sakshi Dhoni are happily married for more than 10 years and also have a lovely daughter Ziva who is 7 years old. MS Dhoni is without a doubt one of the most loved, followed, and famous cricketers in the world. Hence the couple is amongst the most sought-after celebrity couples in India, a country obsessed with cricket. However, along with the positives of being famous comes its disadvantages too.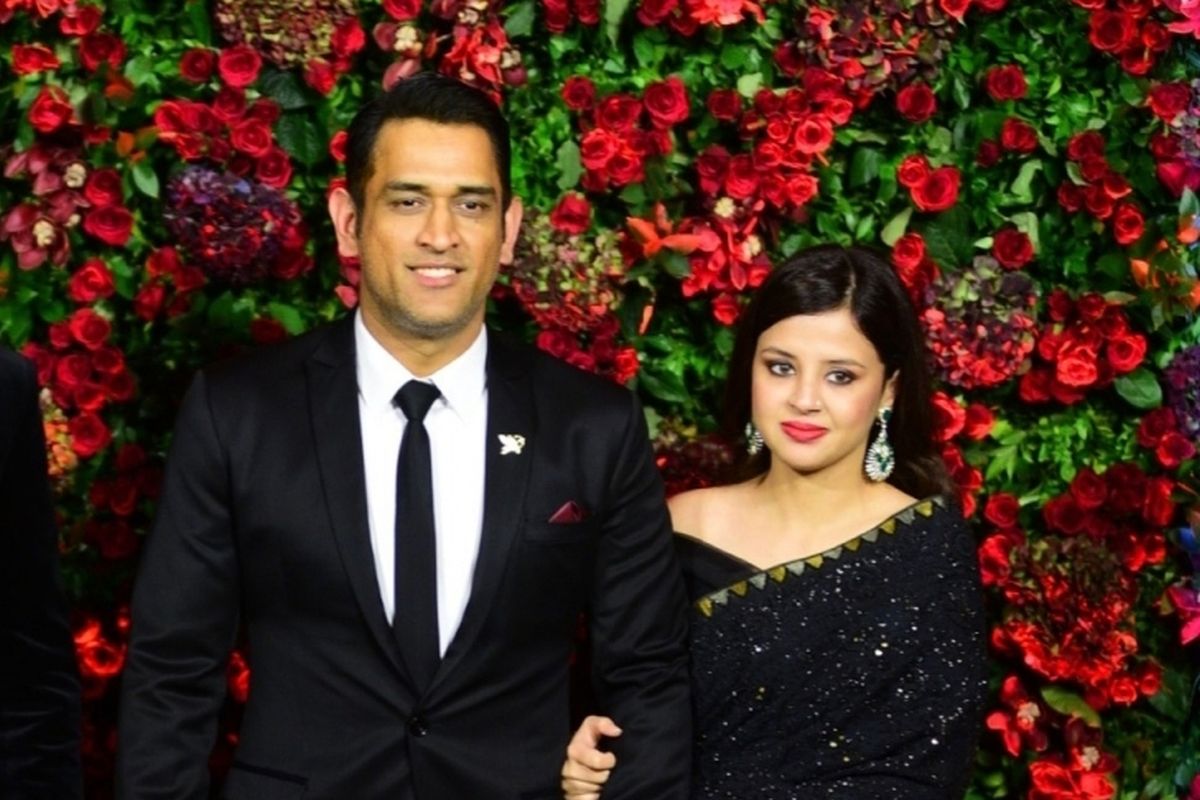 On the occasion of Women's Day, former Indian skipper's wife Sakshi Dhoni sat down for an interview with the franchise to talk about her life as a professional cricketer's better half. While shedding light on the side effects of being the legendary cricketer's wife, she said it requires one to be able to adapt as being married to a sportsperson is significantly different from the more general lifestyle that people lead in the more common walks of life.
"General life changes when you get married and your husband goes to an office. But our husbands go to play sports. So I think you just have to adapt and change according to how they expect you to be and not just sort of stress them out," Sakshi said in a video posted by the Chennai Super Kings.
You don't have your private space: Sakshi Dhoni on being married to MS Dhoni
When you are married to one of the most famous personalities in the world, you tend to grab people's attention and stay in the limelight. A similar case happens with Sakshi. She narrates how she deals with the infiltration of her personal space due to her being married to a famous personality. She feels being judged by people at all times as the wife of a high-profile cricketer. The former hospitality professional also commented on the need to face cameras and how the comfort levels in front of it differ from person to person.
"You don't have your private space and you cannot be like how you are basically in front of cameras right now. Some people are comfortable in front of the camera, some people are not. And especially with the public, they tend to judge you, especially when you are a cricketer's wife. Even when you are doing something like hanging out with friends and they do talk," Sakshi added.
View this post on Instagram
Highlights:
• Sakshi Dhoni opens up on the downside of being married to MS Dhoni.
• Sakshi mentions how her personal space is invaded and how people tend to judge her.
ALSO READ: MCC LAW CHANGES: 'MANKAD' NO LONGER DEEMED UNFAIR, SALIVA BANNED, AND NEW BATTER TO TAKE STRIKE UPON DISMISSAL