Indian skipper Rohit Sharma stitched his name in the history books as he became the first captain to defeat England on their home turf in a T20I and ODI series in the same tour. No team has ever beaten England at home in both the white ball series.
India had started their UK tour on a poor note after they lost the rescheduled 5th test in Birmingham. Rohit missed the game after contracting the virus. However, Rohit Sharma returned to lead India in the white ball series.
India won both the series by a margin of 2-1 in the three-match series under the leadership of Rohit. Rohit also extended his unbeaten series win to seven and he is yet to lose a series after becoming India's full-time captain.
After clinching the historic series, Sharma took to Twitter to mention a special appreciation for his team. The skipper wrote "Special achievements by a special bunch" as he acknowledged this huge feat of his team.
Special achievements by a special bunch 🇮🇳 pic.twitter.com/ry0WElRYJS

— Rohit Sharma (@ImRo45) July 19, 2022
Rohit Sharma backs Kohli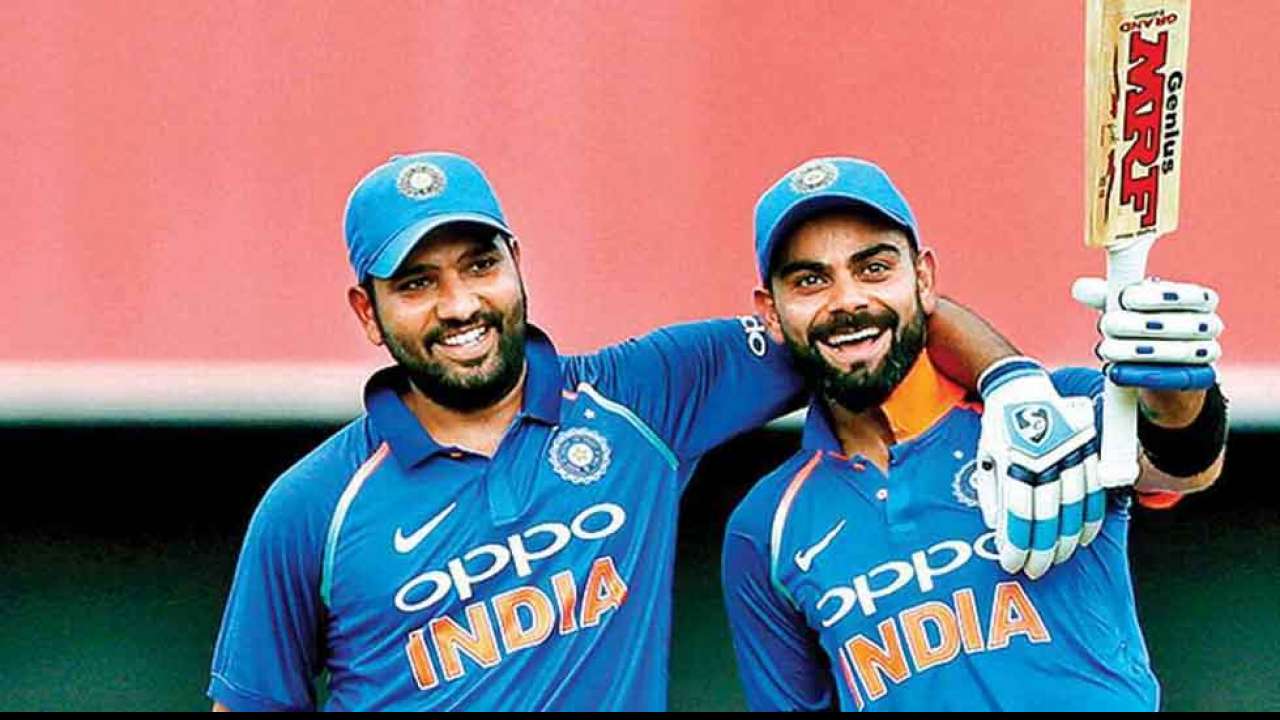 Amidst India's huge achievement, one big concern for skipper Rohit was Virat Kohli's form who failed to show an impact in this series. Many experts and critics have targeted Kohli's place on the side during his lean patch. However, skipper Rohit Sharma defended his colleague in the press conference several times.
"For someone who has won so many matches for India, you need one or two innings to bounce back. That's what I feel and I am sure all those who follow cricket will think similarly," Rohit said at the post-match press conference on Thursday
Saying that a cricketer of Kohli's calibre does not need any reassurance from anyone, Rohit added, "He has played so many matches, over such a long period of time. He is such a great batter."
Kohli also received backing from England captain Buttler who maintained that just like every cricketer, it is important to keep in mind the former is "human" and can have a couple of low scores before getting back into form once again.
"I suppose in a little way it is quite refreshing for the rest of us that he (Kohli) is human and he can have a couple of low scores as well, but look he has been one of the best players, if not the best in ODI cricket in the world," Buttler said.
Highlights:

• Rohit Sharma becomes the first skipper to beat England in both T20 and ODI series on a tour in England.
• Rohit acknowledges his special bunch of players with a tweet.
Hardik Pandya was pleased to step up in Bumrah's absence in the 3rd ODI