Chennai Super Kings' new skipper Ravindra Jadeja has had a tough start to his captaincy gig as CSK has lost three matches in a row in IPL 2022. For the first time in their rich IPL history, CSK has lost three matches on a trot at the beginning of the tournament. However, a major criticism of the yellow army was that MS Dhoni, who stepped down from captaincy before the tournament, was still controlling the game and calling the shots while Jadeja was fielding in deep midwicket. 
This incident occurred during CSK vs LSG when Lucknow was chasing a huge target of 211. Former Indian cricketers Parthiv Patel and Ajay Jadeja slammed Dhoni and made their opinion public that they didn't like what they saw on the field.
We don't have to look anywhere else for advice: Ravindra Jadeja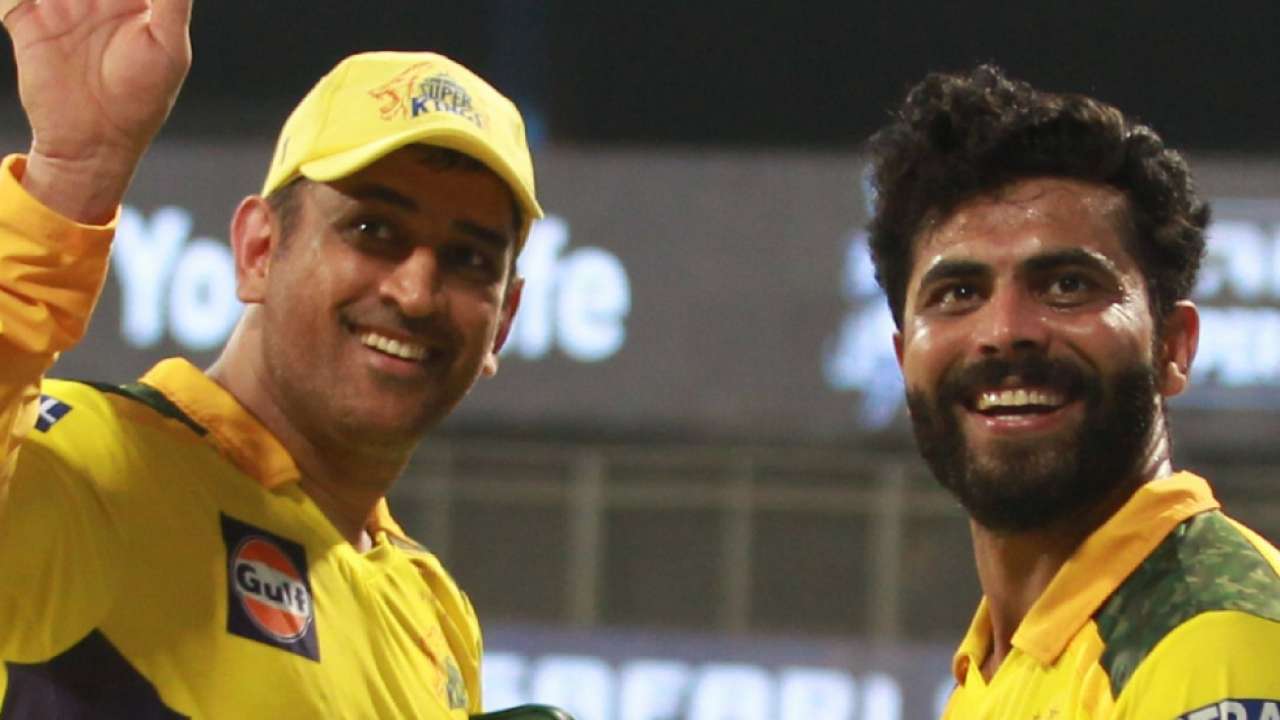 Now, skipper Ravindra Jadeja has responded to that criticism. Jadeja mentioned that he was fielding in the deep mid-wicket area because of the fact that it was a high-scoring game and noted that a good fielder would be required on the boundary lines. He lavished praises on Dhoni's presence in the field for advice and reckoned that CSK was lucky to have him in the squad.
"No, the last match (against LSG) was a high-scoring game so there are chances of catches at deep mid-wicket and our thinking was that it would be better if a good fielder had to be there. So, I was not able to communicate with the bowlers much. But Mahi Bhai gives input, which is good, he is so experienced so we don't have to look anywhere else for advice.
"He's a legend and has been captaining for so many years, that experience is there in our dressing room only so we are lucky to have his advice," Ravindra Jadeja said during the post-match press conference.
MS Dhoni has immense knowledge and experience when it comes to captaincy. We witnessed during Kohli's captaincy era as well when Dhoni used to take over when Kohli was fielding at long-on during the death overs.
Speaking of Ravindra Jadeja's captaincy, the all-rounder opened up that he was mentally prepared for the role as he was communicated about the change in leadership a few months ago.
"I have been preparing for captaincy since it was told to me a few months ago. Mentally I was ready to lead, I didn't have any pressure on me, backed my instincts, just thinking and whatever thoughts come to my mind I go for it. In T20 cricket, only one match is required to gain momentum and then the winning streak begins.
"We are searching for that one win. Once that comes, everyone is experienced in the team and knows their roles. We are just working hard to get in the rhythm and waiting for our plans to click," he added.
Highlights:
• Ravindra Jadeja praises the presence of Dhoni in the CSK team.
• CSK lose three matches in a row for the first time in IPL's history.