- Advertisement -
Ravi Shastri, Indian team's soon to be former coach, opened up on the team's preparation for the T20 World Cup in UAE & Oman. The mega event is the last assignment of Shastri with the team as he will step down from the position of head coach post the event. 
- Advertisement -
I don't think they need too much preparation: Ravi Shastri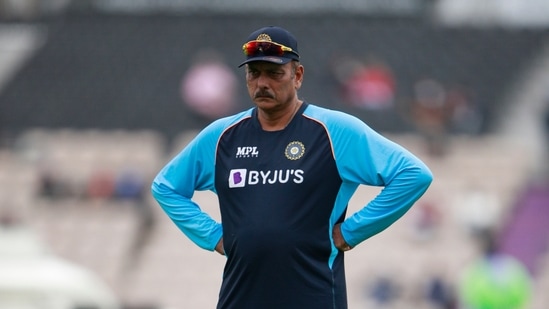 Shastri spoke to Star Sports during India's first warm up game against England. He revealed that the players don't need any preparation as they have been playing cricket consistently in the IPL. The Indian team's main focus was to gel in together as they were playing for different teams for a while.
"Boys have been playing IPL for the last 2 months, so I don't think they need too much preparation. It's more about them getting together and adapting together," Shastri said.
- Advertisement -
Speaking on strategies, Shastri said that they were looking to find some rhythm in the practice games and there were no locked-in strategies.
"Get some rhythm going, some energy going. Everyone can bat, everyone can bowl (in this game), so it will help us to get an idea about who is doing how. Not really (regarding any locked strategy).
Indian team to decide on combination according to conditions 
- Advertisement -
There are a lot of holes to fill in the Indian team. Hardik Pandya hasn't bowled a single over since July. Hence, they have a tough call to make whether they need a third seamer or an extra spinner. Shastri revealed that conditions will dictate their team combination as dew will play a massive factor in the tournament.
"We'll just see how things go and work a combination around. We'll just try to see how much dew is around and accordingly decide to bat/bowl first. Also helps us decide about playing an extra spinner or seamer," he signed off.
According to reports, Shastri is believed to go back to his role of commentator in the IPL after his stint as head coach. Rahul Dravid will most likely replace Shastri as the head coach of team India.
Highlights:
• Ravi Shastri believes Indian team don't require much preparation
• Ravi reveals that conditions will decide team India's combination
ALSO READ: YUVRAJ SINGH ARRESTED AFTER MAKING CONTROVERSIAL CASTEIST REMARKS
- Advertisement -