- Advertisement -
The tenure of Ravi Shastri as Indian coach and Virat Kohli as T20I captain ended with India's win against Namibia in a dead rubber encounter. Now the new head coach Rahul Dravid will work with a new T20I Indian captain to try and take India over the line in the next T20 World Cup which is less than a year away.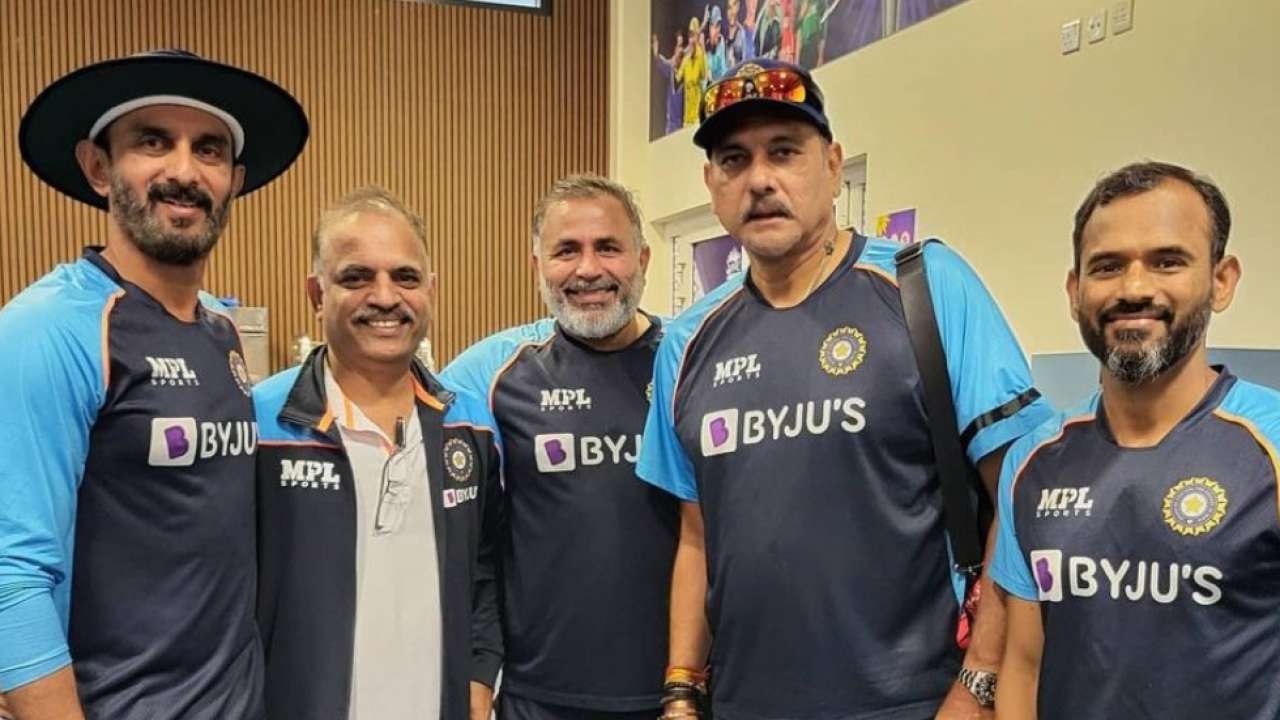 - Advertisement -
The duo of Kohli and Ravi Shastri won India numerous bilateral series. They won a series against England, Australia, South Africa, West Indies, New Zealand in both home and away encounters. They also took India to the number one rank in Test cricket for a long time.
But the duo failed to win a single ICC trophy in their four-year-long tenure. They lost to New Zealand in the 2019 Semifinal and 2021 WTC final. Now, they crashed out of the T20 World Cup in the super 12 stages. This is also the first instance since the 2012 World T20 that India has failed to qualify for the knockout stage in an ICC event.
- Advertisement -
Most likely, Rohit Sharma will be the next captain of India in the shortest format. Former T20I captain Virat Kohli has already hinted about this change in the toss vs Namibia.
Now, former coach Ravi Shastri has also backed Rohit to take the helm of the shortest format.
- Advertisement -
He's ready in the wings to take that job: Ravi Shastri on Sharma
Rohit Sharma does not only has excellent tactical skills, but he also had the knack and luck of winning trophies. He is the only captain to win the IPL trophy five times. Plus he has also led team India to win the Nidihas Trophy and Asia Cup in the same year.
Ravi Shastri feels that Rohit has the potential to succeed as the captain due to his incredible numbers in the Indian Premier League and while acting as Kohli's deputy in T20Is.
"I think in Rohit you've got a very capable guy; he's won so many IPLs and he's the vice-captain of this side. He's ready in the wings to take that job," he stated.
Although they crashed out before the semis, Shastri sounded confident that India have a bright future in the offing in the T20 format mostly because of the IPL.
"I think we'll always have a strong T20 team. We might have not won a World Cup but going forward you'll continue to have a very strong team because the IPL throws a lot of young players into the mix," Shastri added.
Ravi Shastri supports split captaincy
Shastri has voiced his support for a split captaincy between Kohli and Rohit. He is of the opinion that split-captaincy may not be a bad idea in Indian cricket due to the hassles of bio-secure bubbles in the COVID-19 pandemic. The veteran admitted that staying away from families and loved ones for a prolonged time period may not be easy for cricketers.
"I think it's not a bad thing because of the bubble. The players need to be rotated around and given the space, they need to spend some time with their families, see their parents. When a guy doesn't go home for six months, he might have his family with him, but if he's got parents and other family and you don't get a chance to see them, it's not easy at all," Shastri said in the post-match presser.
Highlights:
• Ravi Shastri favors Rohit to take over the T20I captaincy
• Shastri supports split captaincy between Kohli and Rohit
Also Read: WATCH: RAVI SHASTRI DELIVERS A FIERY SPEECH ON HIS LAST DAY AS INDIA'S HEAD COACH
- Advertisement -