India's new all-format skipper Rohit Sharma is set to start his journey as the country's red-ball skipper with the Test series against Sri Lanka. Rohit took over from Virat Kohli who resigned from the role after India lost the test series in South Africa. However, Rohit will be without India's two most senior batter, Cheteshwar Pujara and Ajinkya Rahane.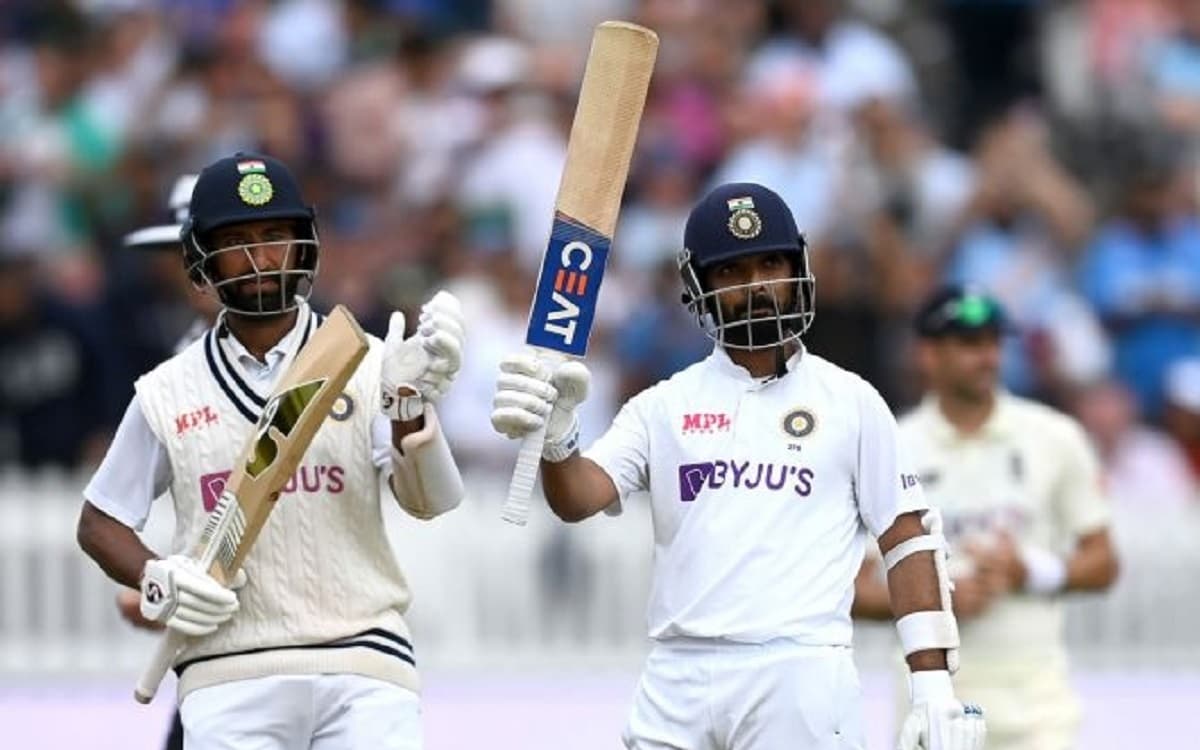 The two veteran batters were dropped after their poor string of performances over the years. The duo failed to provide consistency in the middle order due to which India's batting was never able to set big totals.
However, Rohit Sharma confirmed that the duo will be in India's future plans. He also added that it will not be easy to fill their shoes. Rohit said that both Rahane and Pujara played a huge role in India becoming No. 1 in the longest format of the game while talking about their future with the Test side.
"Look, Rahane and Pujara are big shoes to fill, it will never be easy for whoever comes in, even I do not know who is going to come in for Rahane and Pujara honestly. Look, at what Pujara and Rahane have done for this team, you cannot put it out in words, all these years of hard work and playing 80-90 odd Tests, all those overseas Test wins. India getting to No.1 in Tests, these guys helped us in that situation and they have played a big part in that," Rohit said during a virtual press conference.
"There is no way that these guys would not be looked upon in the future, they will be in our plans. Like the selector also said, it is just for now that we did not consider them. There is nothing written about them not being considered for the series later on," he added.
Rohit Sharma reveals his preferred opening partner
Rohit Sharma has solidified himself as a first-choice opener along with KL Rahul. However, with Rahul out of the series due to an injury, Rohit is likely to open with Mayank Agarwal.
When asked about his preferred opening partner in the absence of KL Rahul, Rohit said: "I am a captain, I'll refer everyone to be in the team. We will see and analyze everything and then we will take a call. Mayank, Shubman, Shreyas and Vihari, all are brilliant and they are the future of Indian cricket."
"I think they need to be given a solid run for them to excel in this format and it is important for us to do that. It will start with the management showing enough support and backing so hopefully, these guys with enough backing, not just from me, but you guys, will also help," he added.
Highlights:
• Rohit Sharma feels Rahane and Pujara are big shoes to fill.
• Rohit Sharma is set to captain India for the first time in Tests against Sri Lanka.
ALSO READ: VIRAT KOHLI REVEALS HE NEVER THOUGHT HE WILL PLAY 100 TESTS