- Advertisement -
Former English cricketer Kevin Pietersen came down hard on undoubtedly Australia's second-best spinner after Warne, Nathan Lyon. Pietersen claimed that Nathan Lyon is a spinner with "zero variations" and wanted the English batters to attack him on a flat wicket at the Adelaide Oval.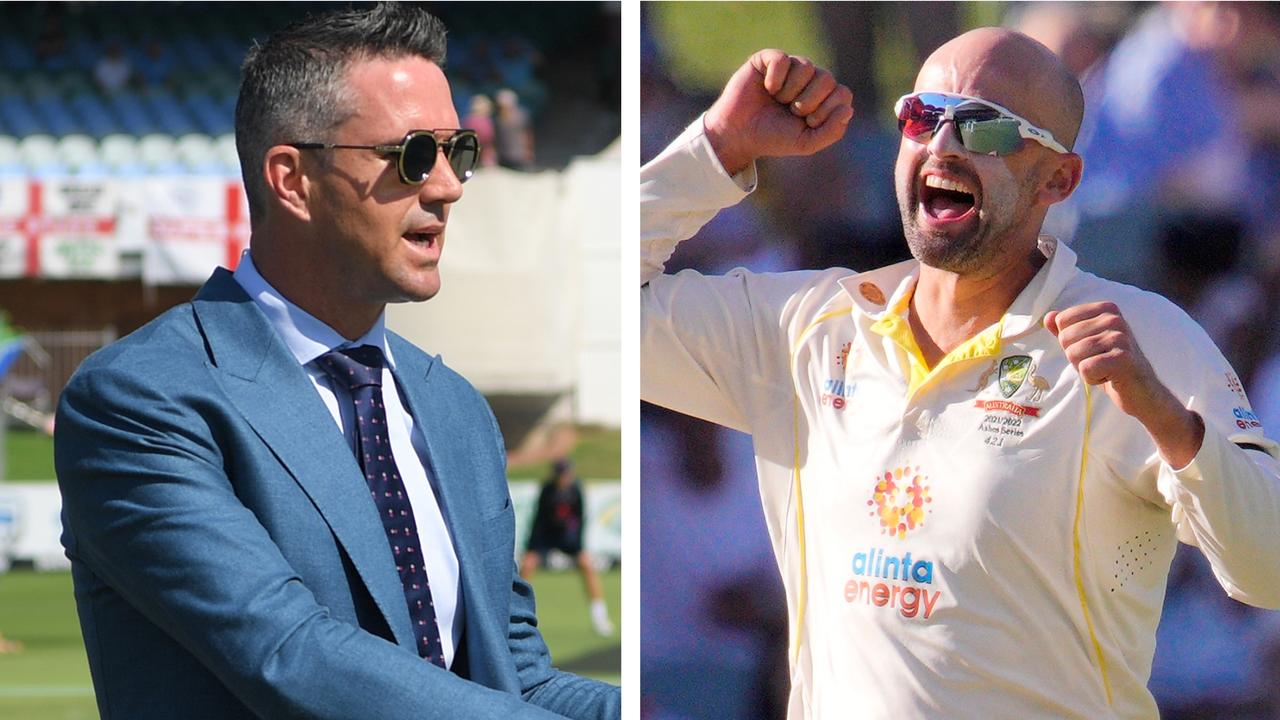 - Advertisement -
"Can someone please smack Lyon? FFS! Off-spinner with zero variations and bowling on world cricket's flattest road!" Pietersen tweeted during the ongoing second test which happens to be a day-night affair.
Tweet:
Can SOMEONE please smack Lyon?!?!! FFS!
Off spinner with zero variations and bowling on world crickets flattest road!!!! #Ashes

— Kevin Pietersen🦏 (@KP24) December 18, 2021
- Advertisement -
However, his tweet massively backfired. Nathan Lyon, who is also known as the GOAT in Australia, bowled 28 overs and conceded only 58 runs with 11 maidens to show for his efforts. He also took three wickets including the likes of Ollie Pope, Chris Woakes, and Robinson despite the fact that the pitch was suiting the batters.
Ricky Ponting reacts to the comments made by Kevin Pietersen
- Advertisement -
Now, former Australian captain, Ricky Ponting has taken a jibe at Kevin Pietersen. Ponting stated that Lyon had gotten rid of Pietersen four times in his career. During the opening Test at The Gabba in Brisbane, Lyon also became the 17th bowler to pick up 400 wickets in Test cricket. Lyon is currently third in the list of all-time highest wicket-taker for the Aussies in the longest format.
Ponting said, "400 Test wickets, Kev. Lyon to Pietersen. Lyon got him four times for 163 runs and at the Adelaide Oval, the world's flattest cricket wicket, Kevin Pietersen, none for 14 off 23 balls with 15 dots and only one boundary. Come on, Kev."
When Nathan Lyon was in his groove and was bowling wonderfully well, Ponting heaped praises on him, calling him a 'GOAT- Greatest of All Time' for being at the top of his game. On the back of Lyon's spell, the home team bowled the Three Lions out for 236.
"I wonder if Kev's still watching. The GOAT's just taken another one. This is high-class bowling, pushed him back. They left the field open on the off-side, inside edge back on the stumps. This is off-spin of the highest class," Ponting said.
Australia is on the brink of winning the second test as they have set a massive target of 468 runs and have plenty of time left to bowl the Englishmen out. Given the batting form that England has shown for the past year, this should not be a difficult task for the Aussie team.
Highlights:
• Kevin Pietersen criticizes Nathan Lyon for having zero variations.
• Ricky Ponting slams Kevin's comments after Nathan Lyon picks up three wickets on a flat Adelaide pitch.
ALSO READ: 5 PLAYERS WHO MIGHT NOT MAKE IT TO THE IPL MEGA AUCTION
- Advertisement -