Mohammed Shami has been one of India's top pacers for a long time. The right arm seamer's performance in Test cricket has been second to none and he is hailed as one of the best seam bowlers in the entire world. Yet, the premier pacer faced vitriolic online abuse and was at the forefront of trolls following the defeat to Pakistan at the T20 World Cup.
India was thrashed by their arch-rivals Pakistan, who recorded their first-ever World Cup win against them in a one-sided contest. After India's embarrassing loss, thousands of hate messages flooded social media, including Shami's Instagram account, calling him a traitor, targeting his religion, and alleging he had taken money to throw the game.
Former Indian skipper Virat Kohli, former cricketers, and the Indian team stood up for Mohammed Shami and slammed the trolls for their insensitive behavior.
I don't need to prove my loyalty towards India to anyone: Mohammed Shami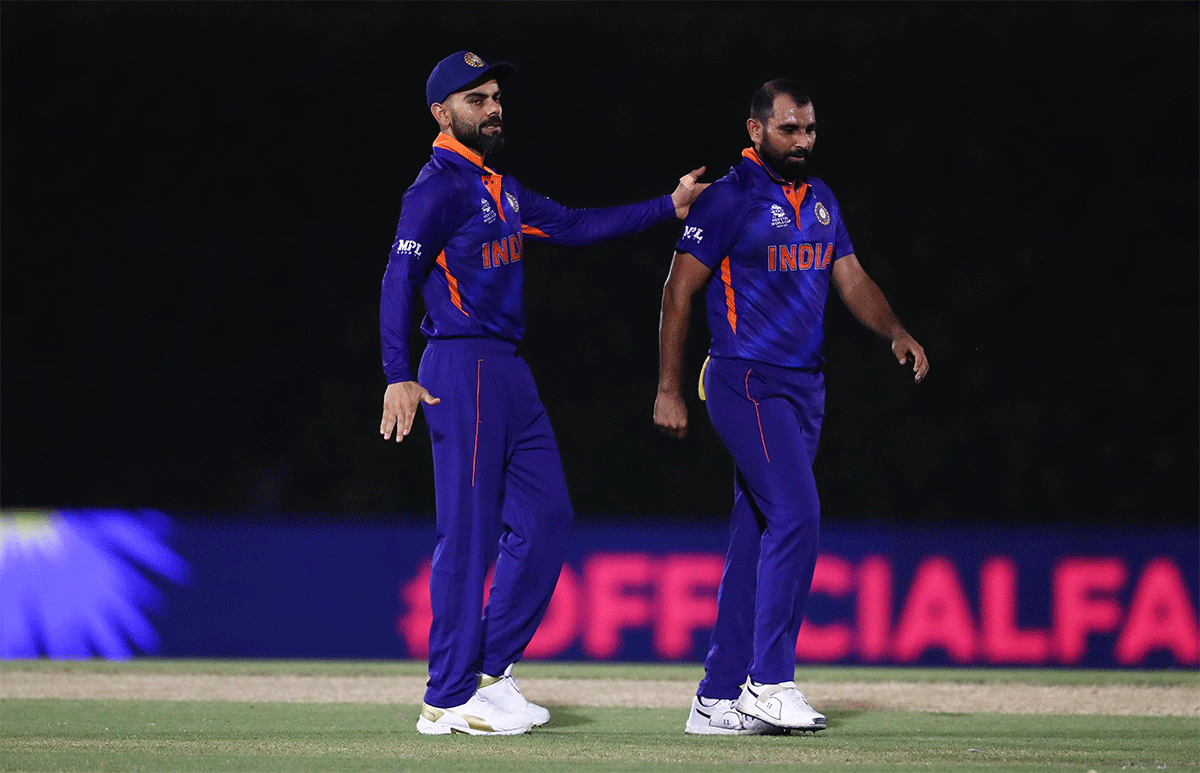 In a recent interview with the Indian Express on Monday, Mohammed Shami opened up for the first time since this incident.
"When people with unknown social media profiles or even one with a few followers point fingers at someone, they don't have anything to lose," the paceman said.
"For them, nothing is at stake because they are nobodies… we don't need to engage with them."
Shami added that he did not need to prove his loyalty to India to anyone.
"We know what we are, we don't need to say what India means to us because we represent the country and fight for the country. So we don't need to prove anything to anyone by saying or reacting to such trolls."
Since making his debut in 2013, Shami has taken 209 wickets in 57 Test matches with a strike rate of nearly 50. He is scheduled to be a part of the upcoming India Sri Lanka test series which will begin on March 4.
Highlights:
• Mohammed Shami opens up for the first time since getting targeted by trolls after India's loss to Pakistan.
• Mohammed Shami calls trolls neither real fans nor real Indians.
ALSO READ: VIRAT KOHLI RETURNS TO THE INDIAN CAMP AFTER A BRIEF BREATHER