- Advertisement -
Michael Slater, former Australian Cricketer and broadcaster, was arrested on October 20 after allegations of domestic violence against him. Slater is currently behind bars at the Manly police station in Sydney. However, he hasn't been charged till now.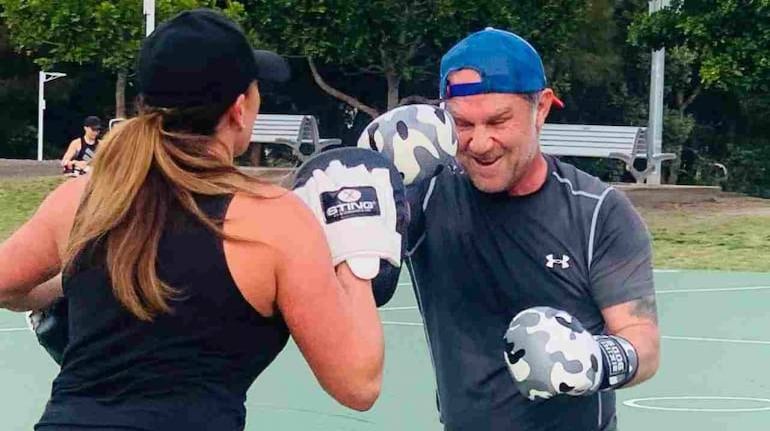 - Advertisement -
Michael Slater finds himself in trouble again
Reportedly, the incident of domestic violence took place on Tuesday, October 12. The police then arrested Michael Slater after a thorough investigation. According to recent reports, the cricketer hasn't been granted bail yet.
- Advertisement -
"Officers attached to the Eastern Suburbs Police Area Command commenced an investigation yesterday [on Tuesday] after receiving reports of a domestic violence incident alleged to have occurred on Tuesday 12 October 2021," New South Wales Police was quoted as saying in a statement, Stuff reported.
"Following inquiries, detectives attended a home at Manly about 9.20am and spoke with a 51-year-old man. He has since been arrested and taken to Manly police station," the police added.
- Advertisement -
Michael Slater and Scott Morrison controversy
This isn't the first time that Slater found himself in a controversy. The veteran cricketer has previously quarreled with the Australian PM Scott Morrison.
Michael Slater was a part of the commentary team for the first leg of IPL which abruptly ended due to Covid outbreak in the camps. Thereafter, Slater went to the Maldives and waited for his return to Australia.
The NSW-born lashed out at Australian Prime Minister Scott Morrison. The veteran talked about the fears the Australian contingent in India were going through amidst the coronavirus pandemic.
"If our Government cared for the safety of Aussies, they would allow us to get home. It's a disgrace!! Blood on your hands PM. How dare you treat us like this. How about you sort out the quarantine system. I had government permission to work on the IPL but I now have government neglect," Slater had tweeted.
Later Morrison termed Slater's words "absurd". According to reports, Slater was sacked by Channel Seven after he called the Australian government a "disgrace" for not allowing the country's citizens to return home from India.
Highlights:
• Michael Slater was arrested after allegations of domestic violence against him.
• Slater previously quarreled with the Australian PM over travel restrictions.
ALSO READ: I WAS BEING A SPONGE TO VIRAT AND AB: REVEALS GLENN MAXWELL
- Advertisement -