- Advertisement -
Ahead of the IPL 2022, Punjab Kings appointed Mayank Agarwal as their new skipper of the franchise. The destructive right-handed batter is set to open with veteran IPL batter Shikhar Dhawan who was roped in by the franchise for a whopping Rs 8.25 crores.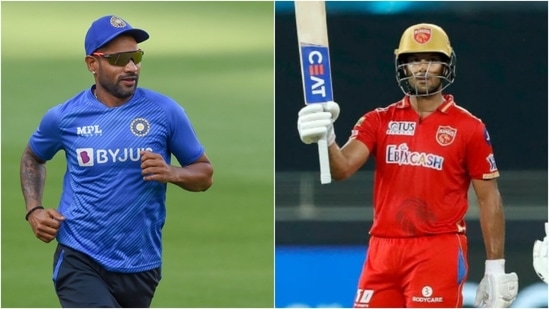 - Advertisement -
Before the start of the tournament, Mayank Agarwal stated that he is excited to open the batting with Shikhar Dhawan. The duo has opened for India in the ODI series against Australia in 2020 before. Agarwal also said that Indian Under-19 cricketer Raj Bawa is an exciting prospect for the Punjab side.
"There are a lot of players in the Punjab team I am really excited about. Opening with Shikhar (Dhawan), or actually having an opportunity to play with Shikhar would be fantastic. We have picked Raj Bawa, he is going to be really exciting and I am looking forward to playing with him. Not just these two names, I am looking forward to playing with everybody," said Agarwal in a video posted by The Quint on their YouTube channel.
- Advertisement -
I look forward to the new season and the new challenges it brings with it: Mayank Agarwal
Since the start of IPL, Punjab has been an underperforming franchise in the league. They have reached the finals only once in 2014 and have failed to reach the playoffs ever since. However, this time they have a formidable unit with the likes of Dhawan, Bairstow, Livingstone, and Rabada joining in.
- Advertisement -
Captain Mayank Agarwal has a great lineup at his disposal. He was one of the two players retained by Punjab Kings. Agarwal was retained for a whopping Rs 12 crores before the IPL auction.
Mayank is known to play at an impressive strike rate. The 31-year-old was in stellar form in the 2021 edition of the IPL. In the 12 innings that he played last year, Agarwal plundered 441 runs at an excellent average of 40.09 and a strike rate of over 140. Agarwal also scored 4 half-centuries in the 14th edition of the IPL for the Punjab Kings (PBKS) franchise. In the year 2020, he slammed his maiden IPL century against Rajasthan Royals in Sharjah.
Highlights:
• Mayank Agarwal is excited to open the innings with Shikhar Dhawan in IPL.
• Agarwal was retained by PBKS and later was appointed as their leader.
ALSO READ: FIVE MOST COST-EFFICIENT BUYS OF IPL 2022
- Advertisement -