- Advertisement -
Kyle Jamieson has been the chief destroyer of the Indian batting lineup since his debut in 2020. Whether it was the test matches played in New Zealand or the World Test Championship final at Southampton, Jamieson has always troubled the Indian batters.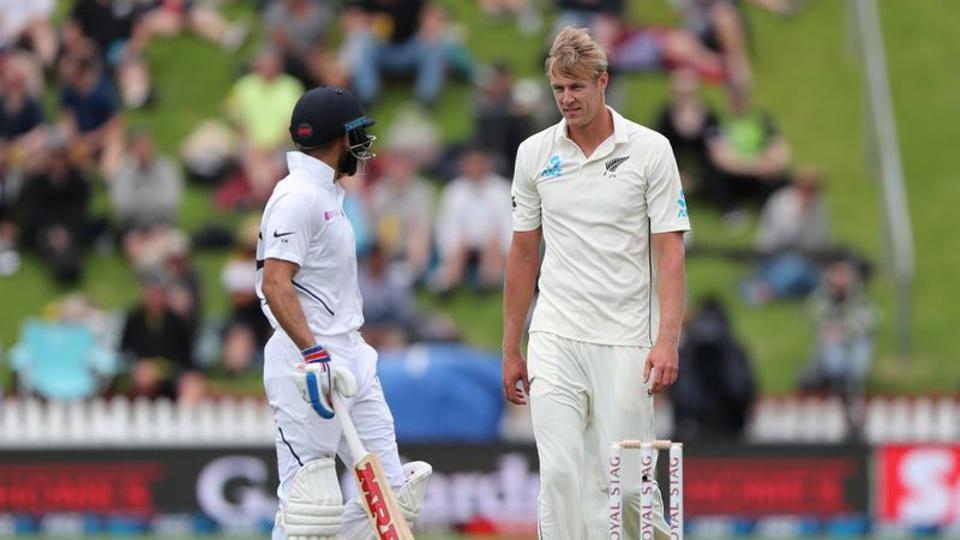 - Advertisement -
Kyle has been one of the fastest-growing cricketers and he reached 50 test wickets in just 9 games which is a record for a Kiwi test cricketer. However, Jamieson, during an interview with PTI, said that he still has a "long way to go" and "learn a lot" in terms of skills in white-ball cricket.
"It's still a long way from where I am now to where I want to be in my career. Lots of things to learn, skills in white-ball cricket as I go along the way," Jamieson said in an interaction facilitated by Amazon Prime Video, which will start streaming cricket matches live from January 1, 2022.
Kyle Jamieson feels he has been lucky at times as most games against India in favourable conditions
- Advertisement -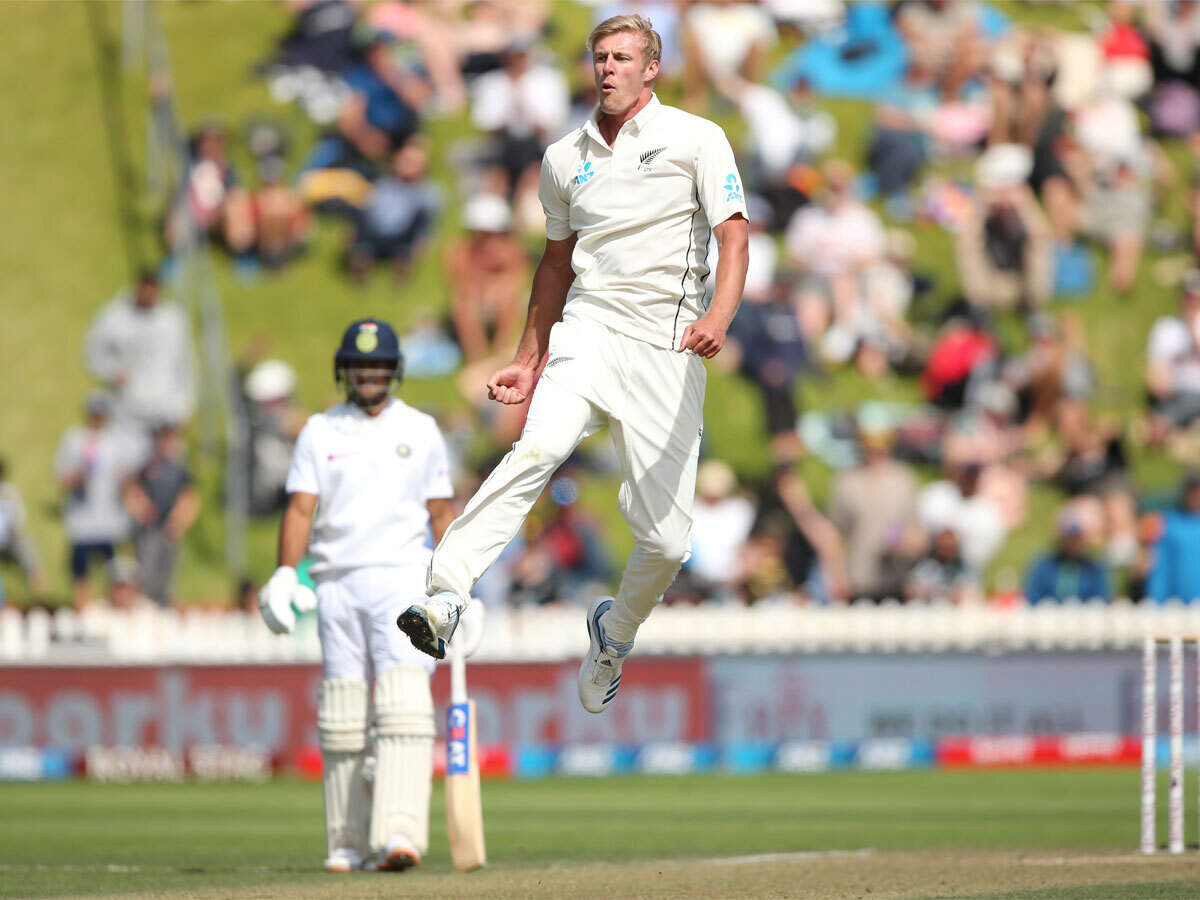 Out of the 50 wickets, Jamieson has taken 22 of those against India in 5 tests. He went wicketless in the last Test played at the Wankhede so this essentially means that he took 22 wickets in the first four tests. However, the tall pacer was humble in his answers as he claimed that most wickets against India game in favourable conditions.
- Advertisement -
"I think I have been lucky at times and three of those five (Tests) games have been in favourable conditions. I have always maintained that I have been lucky to have come into a group where guys like Trent, Tim and Wagner have such great records over long periods of time," he said.
"When we have played at home, we have often operated with four-seamers, I have been able to get the fruits of the hard work of the other three guys.
"It's just that I have been lucky enough to play against India a few times in favourable conditions, and I believe, the ball has rolled a few times in my favour also. I know that will not always be the case and there will be challenges ahead," he sounded practical.
However, Jamieson's match haul of six wickets on a low and slow Green Park track in Kanpur, certainly showed that he can be a handful even on unresponsive tracks with disconcerting bounce generated by his height and an ability to bowl fuller lengths with ease.
Kyle Jamieson heaps praise for Tim Southee, Boult, and Wagner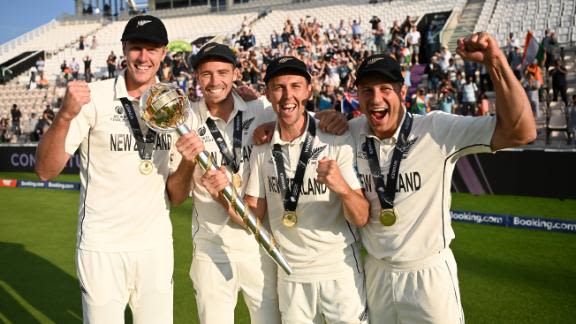 New Zealand's pace attack is without a doubt the best in the world. They have quality, experience and variation in their pace attack led by Tim Southee, Trent Boult and Neil Wagner. With Jamieson added to the fray, Kiwis have become more dangerous.
Kyle Jamieson heaped praise for the attack and called his fellow bowlers "leaders" of the team. He feels that he is fortunate to have a role in such a quality seam attack.
"Tim, Trent and Wagner are like leaders of this New Zealand attack for a number of years and done such a good job. For any bowler, to get into the New Zealand Test side was always going to be tough and I guess I was fortunate in a way (Waggy was having his first child during the India Test in Wellington).
"For me, I was happy to be around the group, even carry drinks, and I naturally found a role there sitting behind Tim and Trent and tried to adapt and deliver what the team needs. If it's with a new ball then great, even great if it's with the old ball. Learn and grow, and especially with those guys."
Highlights:
• Kyle Jamieson feels that most of his wickets have come in favourable conditions but his performance in the Kanpur test was reassuring.
• Jamieson praised the New Zealand attack consisting of Tim Southee, Boult and Wagner.
ALSO READ: INDIA SOUTH AFRICA SERIES TO BE HELD BEHIND CLOSED DOORS DUE TO COVID OUTBREAK
- Advertisement -