India's designated Vice-captain KL Rahul, who was slated to make a comeback in the upcoming five-match series against West Indies starting on 29 July, may have to wait longer for his return to international cricket. Rahul tested positive for COVID-19 on July 21 and is reportedly set to miss the entire upcoming five-match T20I series in the Caribbean. 
At the moment, BCCI is not mulling announcing any replacement for the senior Indian batter. A BCCI source close to the development has informed that the batter has been advised to take more rest to recover from COVID and BCCI's medical professionals are of the opinion that Rahul should take the field when he is completely fit.
KL Rahul is likely to come back in the Zimbabwe series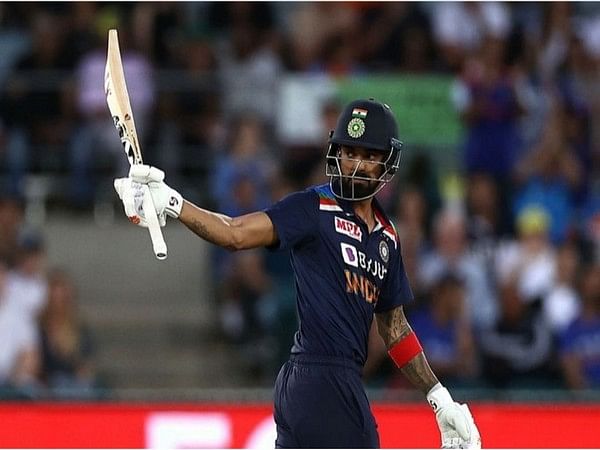 KL Rahul is the designated opener in the Indian T20 team and his absence gives a great opportunity to young players like Ishan Kishan and Rishabh Pant who were given a chance to open in the shortest format in England.
"Either Rishabh Pant or Ishan Kishan is likely to open with Rohit Sharma. There is no point in sending someone now," a BCCI source was quoted as saying. Notably, Rahul has been recovering at the National Cricket Academy in Bengaluru since undergoing surgery in late June.
KL Rahul has been out of action since the conclusion of the IPL. He was set to captain India in the five-match T20 series against South Africa at home. But he got injured on the eve of the first game. Then, he went on to miss the entire UK tour.
Reports have hinted that KL Rahul is expected to be back in action in the upcoming Zimbabwe tour where India will play three ODIs against the home team. At present, Team India has already clinched three-match ODI series under the captaincy of Shikhar Dhawan by winning the first two matches, and both sides will regroup for the third and final ODI on Wednesday.
Highlights:
• KL Rahul is expected to miss the five-match T20 series against West Indies.
• Rahul tested positive for COVID-19 on 21st July.
Paddy Upton joins Team India's support staff; looks forward to working with 'long time colleague' Rahul Dravid