Kevin Pietersen, the former England batsman, has given his take on the final between New Zealand and Australia which will take place on Sunday at Dubai International Stadium. This is the second instance when New Zealand and Australia will face off in an ICC final. The previous occasion was in the ICC World Cup 2015.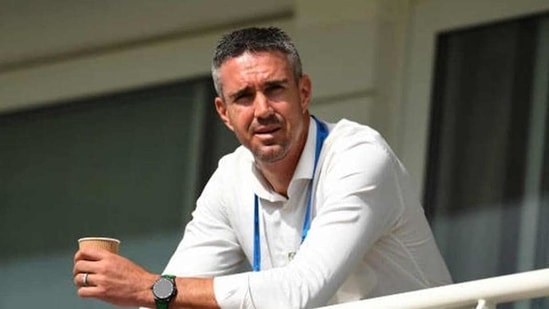 Kevin Pietersen picks Australia as the winner of the T20 World Cup
Both New Zealand and Australia lost one match in the group stage and both the teams defeated the favorites of the tournament England and Pakistan respectively in the semi-finals.
Kevin Pietersen, who writes a blog for Betway, admitted that although New Zealand has all their bases covered, he wouldn't be surprised if the Aussies emerge as winners on Sunday. The 2010 T20 World Cup winner thinks that Aussie will have the upper hand as they have an excellent track record against the Kiwis.
New Zealand seems to have all bases covered, but I fancy Australia. History suggests that when you get these two together in a major final, the Aussies blow the Kiwis away. It's what happened in the 2015 50-over final in Melbourne. I wouldn't be at all surprised to see Australia lift the trophy on Sunday," he wrote.
In terms of the head-to-head ties, Australia lead 9-4 in 14 T20I meetings, although they lost in their only World T20 match, in 2016.
Pietersen hails Australia's track record in do-or-die situations
It is universally known that Australia has majorly done well in crunch situations. Whether it was the 1999 semi-final against South Africa or the 2010 knock-out game against Pakistan, Australia has found a way to cross the line.
Pietersen also hailed the Australian habit of emerging as winners in a do-or-die situation, which David Warner has exemplified.
"It's the Australian way that when it's do or die, they do. They'll just get the job done. That's why they've been a formidable opponent for such a long time. If they get themselves into a semi-final of a major tournament, they'll find something extra," he added.
"David Warner is a great example of that. People like to cut sportspeople down very quickly after a bad run – and make no mistake, Warner was struggling with Sunrisers Hyderabad during the IPL – but he hasn't had the success he's had because he's a rubbish player. He's shown his class in this competition when his team needed him most. It's not a coincidence."
Highlights:
• Kevin Pietersen predicts Australia as the winners of the World Cup
• Kevin Pietersen praises Australia's performance in crunch games