Virat Kohli's decision to step down from test captaincy sent shock waves around the cricketing fraternity. The 33-year-old brought an end abrupt end to a steller captaincy record in test matches. His decision surprised many fans and cricket experts. However, former England cricketer Kevin Pietersen was not surprised by his call. 
Kevin Pietersen supported Kohli's decision as he feels it is not easy for a sportsman to sustain too much pressure in an environment where players are locked in bio-bubbles. Hence, he feels it is too harsh to be critical of Kohli.
People who are critical of the modern-day sportsmen I think are foolish because these bio-bubbles are very hard to play in," Pietersen told PTI
"It will be very unfair to be too harsh, to be critical. Because you have not looked at Virat Kohli. Kohli needs crowds, he gets going (from it), he is an entertainer."
"I think it's very difficult for his personality to perform to the best of his (Kohli's) abilities (in the bubble).
Virat wants just a little bit of a break from that extra pressure: Kevin Pietersen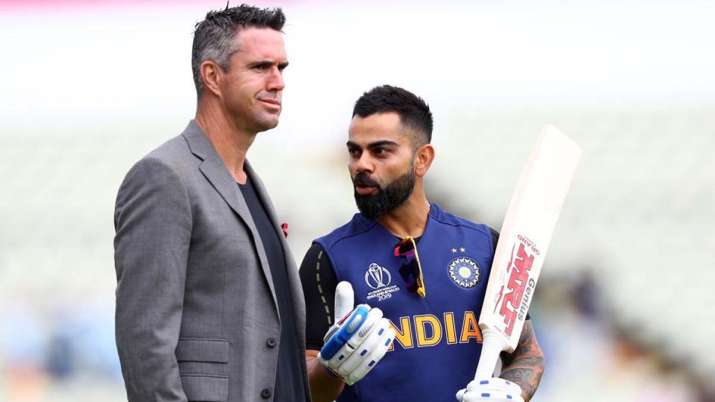 Kevin Pietersen further claimed that Virat needed a break from the added pressure because it might be the world's greatest job, but it's not a fun job when players are in bubbles with extra pressure.
"A lot of players have suffered. It is the greatest job in the world. But when you put them in a bubble, it's certainly not the greatest job because there is no fun," the 41-year-old said
"I'm actually not surprised that Virat wants just a little bit of a break from that extra pressure because it's damn difficult playing in these bubbles," Pietersen said.
"It's very difficult to judge all International sportsmen, be it premier league footballers or any sportsman around the world, playing in a pandemic."
"As a batter, I feed on the energy of players, and there are a lot of these players, be it in football, rugby, or tennis," Kevin Pietersen signed off.
Highlights:
• Kevin Pietersen supports Virat Kohli's decision to step down from captaincy.
• Pietersen feels Kohli needed a reprieve from the added pressure of captaincy.
Also read: Mohammed Kaif to lead Indian Maharajas in absence of Sehwag in the Legends League Cricket