- Advertisement -
Shikhar Dhawan has been India's mainstay in the ODI format since 2013. Shikhar has always stepped up in ICC events for the Indian team and has been the top performer consistently. However, the southpaw seems to be in the declining stage of his career with a constant threat looming over his place in the side.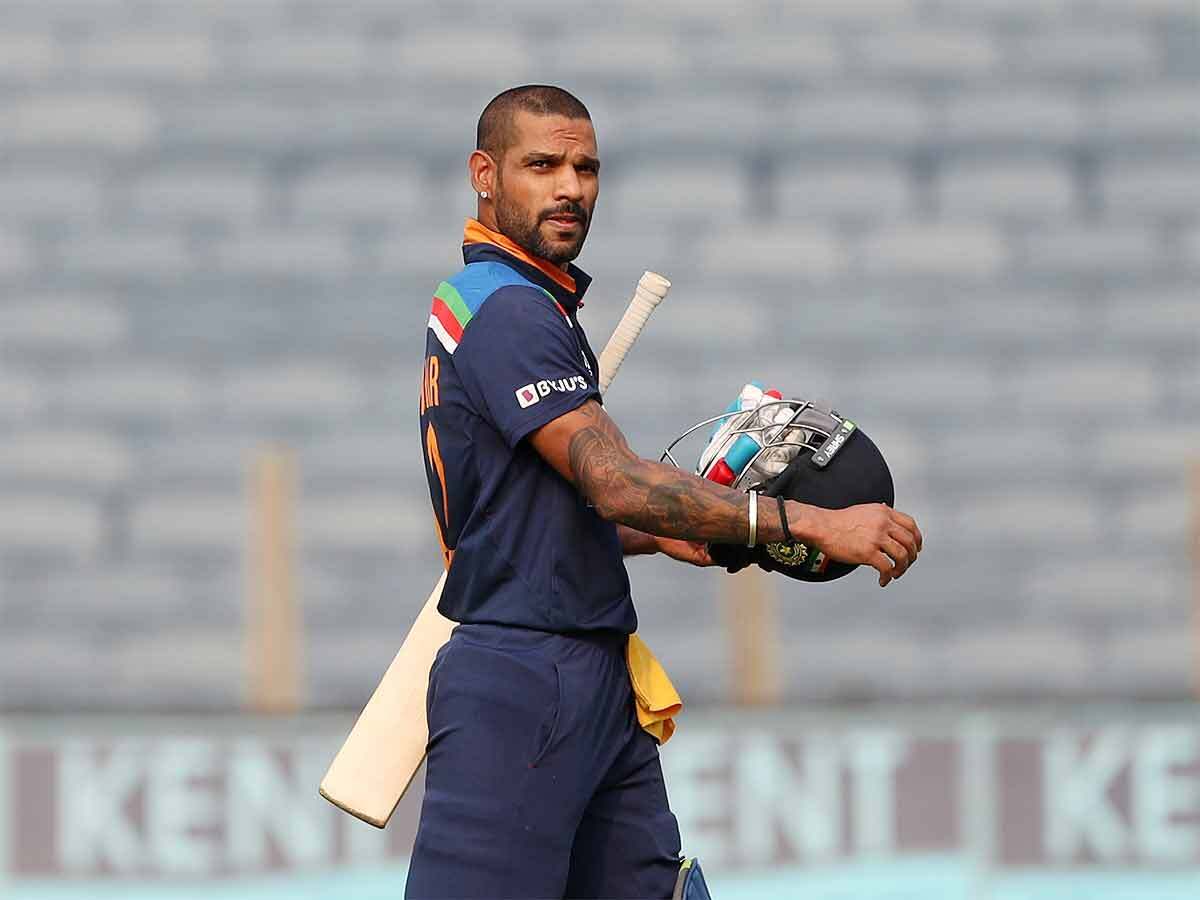 Shikhar Dhawan's poor run in Vijay Hazare leaves the selectors worried
- Advertisement -
Shikhar Dhawan hasn't been enjoying rich form in the ongoing Vijay Hazare Trophy. At the beginning of the year, there were rumors that selectors wanted to drop Shikhar in order to try new talent. This time, Shikhar Dhawan's place for the South Africa tour seems to be dicey.
- Advertisement -
At a time when a veteran player like Shikhar is struggling for runs, young guns Ruturaj and Venkatesh Iyer are enjoying rich form in VHT. They continued from where they left off in the IPL. From the looks of it, seems like they have confirmed their ticket for the SA tour.
BCCI source confirms the selection of Gaikwad and V Iyer
- Advertisement -
A BCCI source confirmed that Venkatesh Iyer will join the Indian ODI squad. Selectors are preparing him as a backup for Hardik Pandya and to fill the void of a fast-bowling all-rounder.
"Venkatesh is surely going to South Africa. He is bowling 9 or 10 overs in every game and with Hardik still recuperating, it is the best time to give him chance and get him battle-ready for the bigger events ahead," a BCCI source privy to the selection committee
"The new team management absolutely did the right thing in advising him to bat in the middle order. As of now, if he doesn't get injured, Venkatesh is a certainty for the South Africa one-dayers."
The source also confirmed that Dhawan might get another chance. But Gaikwad will also be a part of the squad given the number of runs he has scored in the IPL and Vijay Hazare.
"Technically, last time India played 50-over series, Dhawan was leading India and also had a match-winning knock in Sri Lanka.
"He has the ability to score runs just when he has back to the wall. So while Gaikwad should be there in the squad, I think selectors might give one last chance to Dhawan, may take him and give him a game or two," the source said.
Highlights:
• Shikhar Dhawan's lack of form worries selectors.
• V Iyer and Gaikwad are likely to be picked for the ODI squad.
ALSO READ: THE INDIAN TEAM TO UNDERGO THREE-DAY QUARANTINE BEFORE LEAVING FOR SOUTH AFRICA
- Advertisement -