The Indian cricket team is set to face Ireland after a span of four years in international cricket. The two teams will collide in a T20 international this summer as part of their preparations for this year's World Cup in Australia.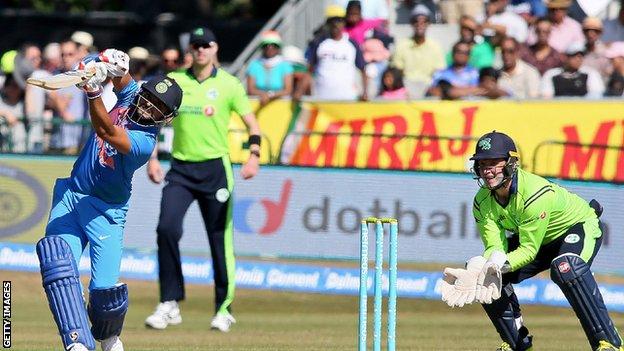 The last time India toured and faced Ireland was back in 2018 when India dominated a two-match T20I series. India comprehensively won both matches by a margin of 73 and 143 runs respectively which were played in Malahide.
Meanwhile, the Irish team has secured their place in the upcoming T20 World Cup in Australia and will play in its seventh successive World tournament. Ireland secured their spot at the T20 World Cup on Tuesday with a 56-run win over hosts Oman in the Qualifier semi-final. Ireland will meet the UAE in the Qualifier final in Muscat on Thursday. The UAE has also qualified for the World Cup.
Team India will be traveling to the UK in July for the rescheduled fifth test which will be played in Manchester. India leads the series 2-1. The fifth match was postponed after the covid scare in the Indian camp. After the sole test match, India will play England in a T20I and ODI series between 7-17 July.
Currently, the Indian team is preparing for the T20I series against Sri Lanka. Ravindra Jadeja and Jasprit Bumrah are making their comeback. Indian team has been pushed back with injuries as Deepak Chahat and in form Suryakumar Yadav has been ruled out of the series.
Highlights:
• India will play a T20I against Ireland after four years.
• Ireland qualify for the T20 World Cup in Australia this year.
ALSO READ: BCCI THINKING OF HIRING AN AGENCY TO DEAL WITH PLAYERS' COMPLAINTS AFTER SAHA'S SHOCKING REVELATION