- Advertisement -
The Barmy Army is known for taking digs at the Australian cricketers and the general public. The Australians and the Barmy Army always go back and forth in taking a jibe. This time Barmy Army seems to have the upper hand at the expense of Josh Hazlewood. 
- Advertisement -
The speedster was seen signing autographs near the boundary ropes. Earlier, due to the COVID-19 pandemic, fans weren't allowed to make any sort of interaction with the cricketers, but the restrictions have been relaxed a wee bit in recent times.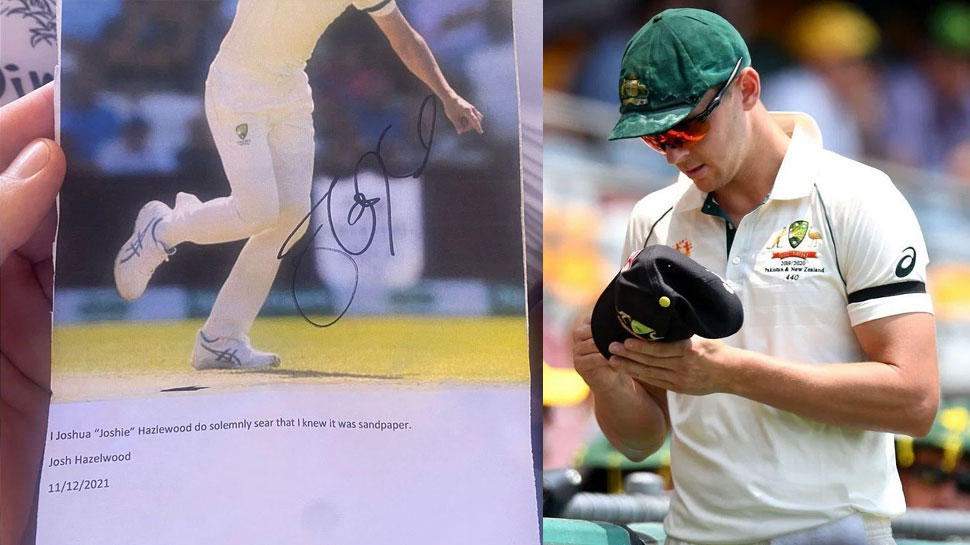 - Advertisement -
Meanwhile, a member of the Barmy Army took an autograph from Hazlewood. However, the right-arm paceman didn't notice the hidden text at the bottom of the paper. "I Joshua 'Joshie' Hazlewood do solemnly swear that I knew it was sandpaper," it read. Later, the official Twitter handle of the Barmy Army posted it on their official Twitter handle.
Check out the tweet of Barmy Army on Josh Hazlewood 
Josh Hazlewood just signed this on the boundary, we knew it 🤣#Ashes pic.twitter.com/Nvx5Llz7ut

— England's Barmy Army (@TheBarmyArmy) December 11, 2021
Sandpaper Gate: Cricket Australia's dark past
- Advertisement -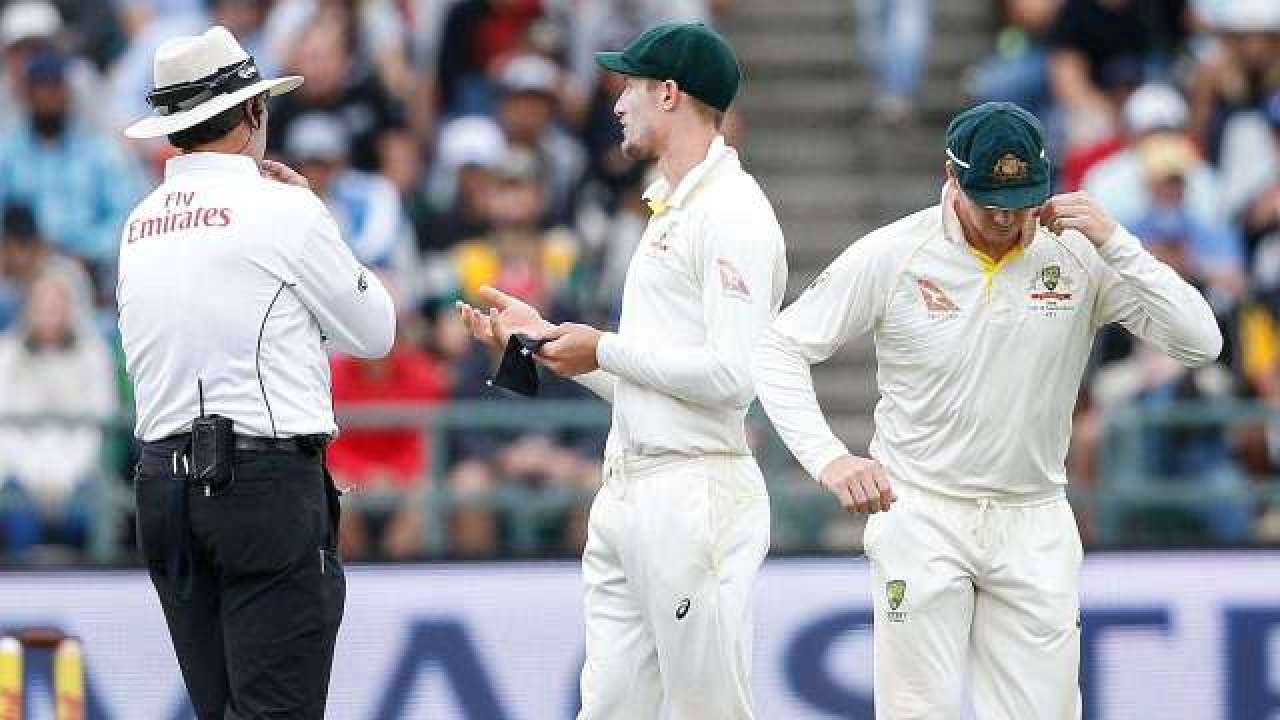 The cricketing fraternity was left shell shocked when the sandpaper gate came into the limelight. As a result, the Australian cricket team faced criticism, and David Warner, Steve Smith, and Cameron Bancroft faced a ban from cricket.
The incident was then shoved under the radar until Bancroft, who served a nine-month ban, said that the Aussie bowlers had an idea about the entire saga.
"Yeah, obviously what I did benefits bowlers, and the awareness around that, probably, is self-explanatory," Bancroft told The Guardian. Warner and Smith have stripped off captaincy duties and were handed a one-year ban.
However, the Australian bowlers said that they didn't have much idea about the incident. "We did not know a foreign substance was taken onto the field to alter the condition of the ball until we saw the images on the big screen at Newlands," the statement read.
Hazlewood has said in the past that he had no clue about the tampering scandal that sent Australian cricket into the doldrums.
"No, no. We obviously have ball maintenance people in the team, usually, batsmen because they're in the circle and the bowlers' field fine leg, deep square — where ever it is. They just look after the ball from time to time. As soon as it stops swinging normal, then it starts to reverse swing.
"We pretty much get it (the ball) at the stop of our mark, one second before we start running in. So, we have a quick look, see which side's a bit worn," he said.
Highlights:
• Barmy Army takes a jibe as Hazelwood signs on a picture saying that he knew about sandpaper.
• Infamous test match at Cape Town was rocked by the controversy of Sandpaper gate.
ALSO READ: "GETTING STARTED IN 3..2..1," ROHIT SHARMA BEGINS PREPARATION FOR THE SOUTH AFRICA TOUR
- Advertisement -