Australian legend Shane Warne's untimely passing took everyone by surprise. Many consider Warne to be the greatest leg spinner to have played the game. However, Indian batting legend Sunil Gavaskar has a different opinion. 
Sunil Gavaskar ranks Muralitharan above Shane Warne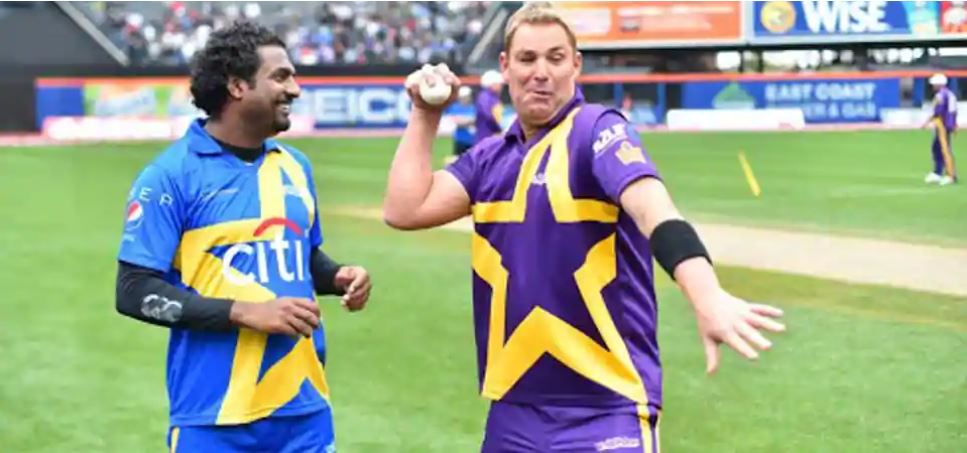 Gavaskar lavished praise on Warne's contribution to cricket as Warne took 708 Test wickets and another 293 in one-day internationals. However, the little master said that the Australian was not the greatest spinner of all time. Gavaskar said that in his opinion, Sri Lankan spin ace Muralitharan was a "rank over him".
"Because he didn't have much success against Indian players, who are very good players of spin bowling, I don't think I would call him the greatest. I think Muttiah Muralitharan with the success that he had against India would rank over him in my book."
"He was always looking to live life fully, king-size as they call it and he did that, and maybe because he lived life in such a manner is perhaps the reason why his heart couldn't take it and he passed away so soon," Gavaskar said.
The timing of Gavaskar's comments and his remark on Australia's lifestyle didn't sit well with Shane Warne's fans. They expressed their displeasure and anger at the comments made by the former Indian captain.
Gavaskar is probably a egomaniac who thinks he and some of his mates from his era are bigger than the sport itself.

No sensitivity, no empathy. Just words that are meant to hurt someone. Gideon Heigh was uncomfortable when Gavaskar was spouting his bs.

— AV (@RangnickTime) March 5, 2022
Randeep it's time you stop inviting the great Sunil Gavaskar to your show. The man is a disgrace. No one puts down a man the way he did, in the day he died, in this case, the great Shane Warne. Gavaskar was a complete failure against Dennis Lillee in the one series he played him

— Marvin Rodrigues (@MarvinRodrigues) March 4, 2022
Sunil Gavaskar on national television talking about Warne's poor bowling record in India and also insinuating that his heart couldn't keep up with his lifestyle.

How is it possible to be so bereft of class and basic humanness?

— Shubi Arun (@loudspeaker19) March 4, 2022
Gavaskar needs to be banned from attending interviews and all!

That comment on Warne was so disgusting! Really felt bad

— Pandemic Pep (@afc_anubhav) March 5, 2022
Dear Sunil Gavaskar sir,

Late Shane Warne had Glen McGrath, Damien Fleming, Jason Gillespie, Brett Lee with more than 1000 test wickets in his team and yet he had 708 test wickets.if you are saying he is not the best spinner ever played then you are smoking something really bad.

— siddharth barjatya (@sidbarjatya) March 5, 2022
Highlights:
• Sunil Gavaskar doesn't rank Warne as the greatest spinner.
• Shane Warne passed away on 4th March due to a suspected heart attack.
WATCH: VIRAT KOHLI GIFTS HIS JERSEY TO A FAN AFTER HIS 100TH TEST