- Advertisement -
After the sensational testimony of Azeem Rafiq, Farokh Engineer, former Indian wicket-keeper batsman had made some scintillating claims of racism which he encountered in England during his stint as a commentator. 
- Advertisement -
Former Yorkshire player Azeem Rafiq's sensational testimony to the parliamentary Digital, Culture, Media, and Sport (DCMS) panel on Tuesday on the rampant racism he encountered in the county team has left English cricket shaken. It has also opened old wounds of former cricketers of south Asian descent who've played and later worked in England.
On Wednesday, legendary Indian wicket-keeper batsman Farokh Engineer who played for a long time for Lancashire in the 70s and went on to live in England for the rest of his life, revealed to TOI that years ago, he encountered "racial discrimination" while starting out as a commentator in England.
- Advertisement -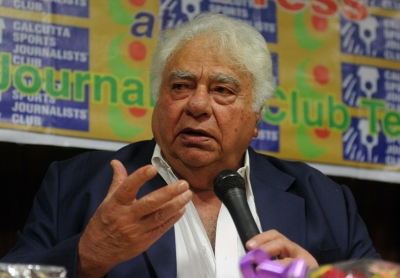 "I faced a bit of discrimination when I started out as a commentator in England. There were a couple of individuals who made the odd comment which didn't sound right. There were occasions when I overheard one or two comments, snide remarks from them about me which were distasteful.
- Advertisement -
It was apparent that they didn't want me because of my color, my Indian heritage. They didn't expect me to overhear it. When I confronted them about it, they shut up straight away," Engineer said.
Farokh Engineer pointed out his colleagues Brian Johnston and Martin-Jenkins who were absolutely great and loved his commentary. He reveals that if it wasn't for them, he wouldn't have been there in the TMS team.
Farokh Engineer was the only South Asian in the BBC's Test Match Special team and commentated during the 1983 World Cup in England, which India went on to win.
Farokh Engineer didn't face racism while playing for Lancashire
Farokh Engineer reveals that he did not face racism while playing for Lancashire Cricket Club. Although he faced some occasional racist comments he feels he is still grateful that he played for Lancashire and not the neighboring Yorkshire Cricket Club.
"Though he did hear the odd comment while playing county cricket. You did find the odd person making derogatory comments in county cricket, but these were all very odd instances. Cricketers from South Africa and Zimbabwe would make fun of our (Indian) accent. I can recall a former England captain doing that. I would pull such people upon their faces. They didn't have the guts to say anything after that," he said.
Even though Lancashire is Yorkshire's neighboring county, things, when it comes to racism, were much better off in his county, Engineer said. "Thank God I played for the 'Red Rose' (Lancashire), AND NOT the 'White Rose' (Yorkshire). Over the years, there have been all sorts of rumors going on about Yorkshire. I've heard many things, but not experienced anything personally," he added.
He made a keen observation that racists at Yorkshire targetted lesser-known players liken Rafiq as they didn't have the guts to target big-ticket players like Sachin Tendulkar who represented the county in 1992.
Talking about Rafiq's strong allegations of facing racial discrimination, Engineer said: "He spoke very well, he was quite confident about his views. I didn't think he was bluffing. I'm glad that somebody has come out with this. The very fact that the Yorkshire county didn't make that report (on his allegations) public, shows that they were guilty."
"I'm happy that Yorkshire and the ECB, who should have stepped in and done something, have held their hand up and confessed they did not do enough to curb this menace."
Highlights: 
• Farokh Engineer reveals that he faced racism in England during his commentary stint
• Farokh Engineer praised Rafiq for standing up against the system and countering racism
ALSO READ: SOURAV GANGULY PRAISES VVS LAXMAN FOR ACCEPTING THE POSITION OF DIRECTOR AT NCA
- Advertisement -