- Advertisement -
Ehsan Mani, who served as PCB's Chairman during the Imran Khan regime, is known for making outrageous claims about India and its cricket. He has often made anti-India comments and has recently made comments about ties between the Indian board and BJP which has hurt the relationship between BCCI and PCB.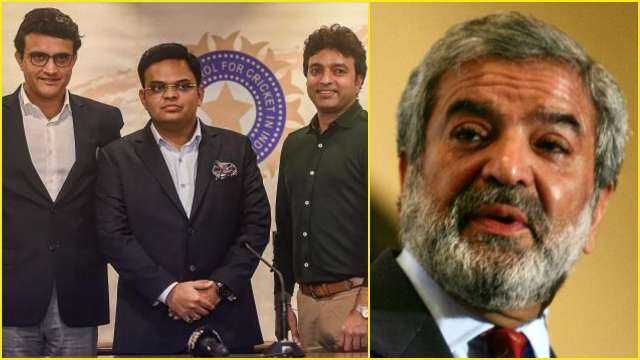 - Advertisement -
Ehsan Mani has blamed BJP for its influence within the BCCI and said that it is not easy to sustain communication with the Indian board because of it.
Ehsan Mani, during an interview with Cricket Pakistan, said "Although BCCI have Sourav Ganguly but has anyone ever wondered who their secretary of the board is? Jay Shah, son of Amit Shah. The BCCI treasurer is the brother of a BJP Minister. The real control lies with them and BJP dictates to the BCCI which is why I did not pursue patching ties with them. I never turned them down but I did not want to sacrifice our integrity."
- Advertisement -
Ehsan Mani labels the entire departmental cricket system as a fraud
There has been a never-ending debate in Pakistan that whether removing department cricket, a first-class system followed by PCB, was the correct decision. Due to the abolishment of departmental cricket, many aspiring cricketers have become unemployed.
- Advertisement -
"The system (departmental cricket] was fraudulent; we had two divisions and players from the first division were representing departments in the second division. I remember Faisalabad qualified for the first division and it was later revealed that 9 out of 12 players in that team were already representing departments in the first division. There couldn't have been a more flawed system in place," Ehsan claimed.
He also said that people were wrong in claiming that getting rid of departmental cricket put the cricketers at a disadvantage.
"A first-class cricketer earns around PKR 3.2 million per year; this does not include the tournament prize money or personal endorsements," he said.
Highlights:
• Ehsan Mani blames BJP for poor relations between BCCI and PCB.
• Mani labels Departmental cricket in Pakistan as fraudulent.
ALSO READ: KNIGHT RIDERS GROUP ACQUIRES ABU DHABI FRANCHISE UAE'S FLAGSHIP T20 LEAGUE
- Advertisement -