Former South African cricketer and legendary pacer Dale Steyn has picked Dinesh Karthik over Rishabh Pant for the upcoming T20 World Cup in Australia. Veteran Dinesh Karthik has been in tremendous form since the IPL and continued his rich form in the ongoing India-South Africa series.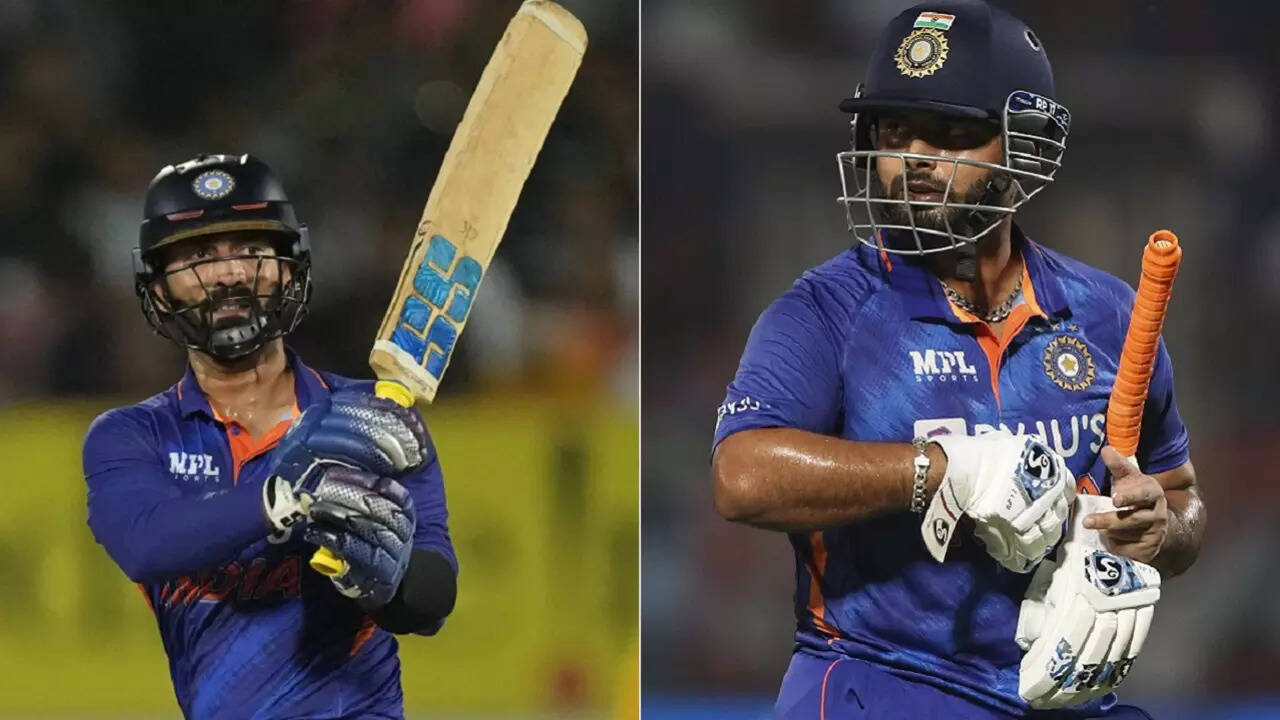 India has a lot of contenders for the wicketkeeper slot at the moment and it is going to be tough to pick just two of them for the flight to Australia. Ishan Kishan has been in tremendous touch at the top of the order and might be the third opener in the squad while it will be down to Pant and Karthik for the finisher role.
Pant has struggled to get going in the four games so far and his poor returns have now raised concerns. Young Rishabh Pant has not proved his mettle in T20Is which is ironic as he announced himself on the big stage after a staggering IPL season in 2018. On the other hand, Karthik is availing all the opportunities that he is receiving with both hands. He scored his maiden half-century in T20Is in the fourth T20I having made his debut in the format 16 years ago.
You would think that good players learn from their mistakes: Dale Steyn
Dale Steyn mentioned Pant's inconsistency in recent times and noted about he made similar kinds of mistakes. He weighed in on Karthik's purple patch and felt that he deserves a spot in the T20 World Cup ahead of Pant given his red-hot form. He added that it will be difficult to ignore Karthik's form and expects the veteran to be one of the first names on the T20 World Cup 2022 squad.
"Pant had four opportunities in this series, but he just seems to be making the same mistakes. You would think that good players learn from their mistakes. He hasn't and DK has just come out every single time and has shown what a class player he is. If you want to win World Cups, you pick a guy that's in form. If he's in a purple patch or is in red-hot form, you pick that guy," Steyn told ESPNcricinfo.
"There are guys that teams will pick on reputation. But, DK is in such fantastic form, if he continues this form, he is going to be one of the first names written down on that plane when India tours for the World Cup later this year," Dale Steyn added.
Highlights:
• Dale Steyn wants India to pick Karthik over Pant.
• Rishabh Pant's performance in T20Is has been inconsistent.
ALSO READ: LOOKING FOR A FRESH START IN A NEW JERSEY: RAVINDRA JADEJA HOPEFUL FOR A STRONG COMEBACK