- Advertisement -
Chennai Super Kings (CSK) and MS Dhoni's name is always taken in the same sentence as both of them are considered inseparable. But currently, it is unknown whether Dhoni will play another season with CSK as a player as IPL is about to go through a massive change. 
Call will be made once the rules are known: CSK Official on Dhoni
- Advertisement -
From 2022 onwards, IPL is set to add two more teams in the competition. As a result a mega auction will be conducted for the 2022 season. IPL franchises will have to revamp their squads and there will be a cap on the number of players they will be allowed to retain.
- Advertisement -
BCCI are yet to reveal the retention policy but it was reported that franchises will be allowed to retain a maximum of four players. Recently, a senior CSK official revealed that The decision on whether or not Chennai Super Kings will retain MS Dhoni for the 2022 Indian Premier League will be taken once the retention rules are unveiled.
"The rules of retention are not clear yet…We are not sure about the number of retentions that will be allowed. And a call on that will be made once the rules are known," the official was quoted as saying in India TV.
CSK and MS Dhoni's fate lies in BCCI's hands
- Advertisement -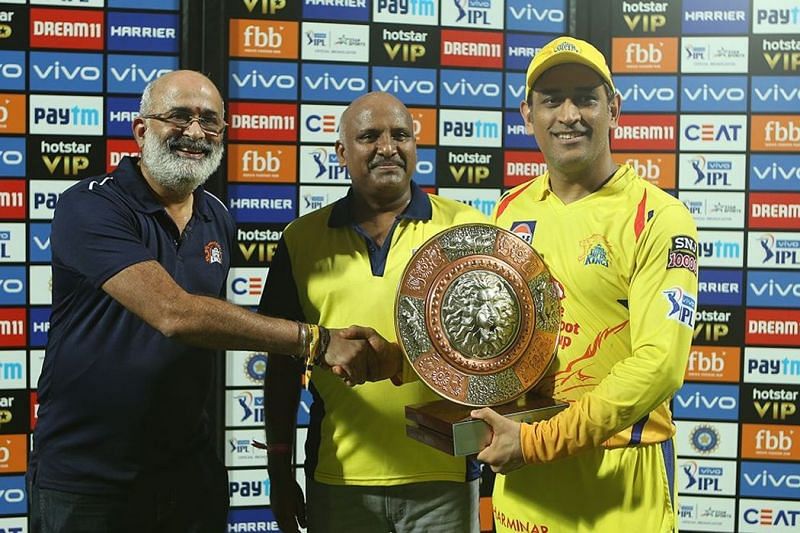 Former Indian skipper and CSK legend MS Dhoni himself opened up and said that his future with CSK is uncertain as they are unaware about the rules of the retention. He doesn't want the team to suffer. MS Dhoni's aim for CSK is to have a strong core for the next 10 years.
"Again, I've said it before, it depends on the BCCI. With two new teams coming in, we have to decide what is good for CSK," Dhoni had said.
"It's not about me being there in the top-three or four. It's about making a strong core to ensure the franchise doesn't suffer. The core group, we have to have a hard look to see who can contribute for the next 10 years," he had mentioned.
Now Dhoni has joined the Indian camp for his new role of mentor for the team. The CSK official added that they will celebrate the IPL title win once Dhoni returns from the assignment.
"The victory celebrations will have to wait for the return of Dhoni after he is done with the role as mentor of the Indian team for the T20 World Cup," the official added.
Highlights:
• Chennai Super Kings to take a call on Dhoni after knowing the retention policy
• Dhoni wants Chennai to have a strong core for the next 10 years
ALSO READ: TOP FIVE PERFORMERS IN THE PLAYOFFS WEEK OF IPL 2021
- Advertisement -