- Advertisement -
Cheteshwar Pujara was dropped from the Indian test squad after a string of poor performances at the international level. Then the prolific batter went unsold in the auctions as no IPL team showed interest in him. However, all these things turned out to be a blessing in disguise for the right-handed batter as he traveled to England for what turned out to be a highly successful county stint for Sussex, which has helped him force his way back into the India Test squad for the deciding Test in Birmingham in July.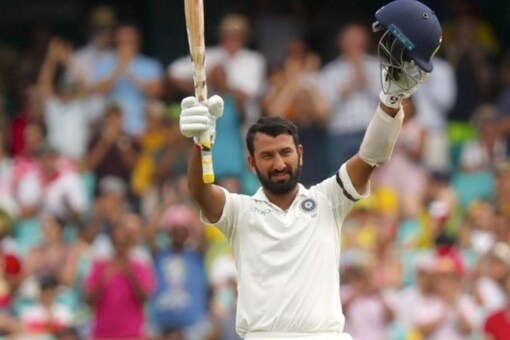 - Advertisement -
Pujara slammed 720 runs for Sussex in just five County Championship games at a staggering average of 120 across April and May. His successful stint included 4 hundred which was also converted into 2 double hundreds. Cheteshwar agreed that going unsold in the auctions was the best thing that happened to him as he would not have featured in any game and would have practiced in the nets.
- Advertisement -
"You can say that now in hindsight. Had I been picked by an IPL team, there were major changes that I wouldn't have got any games. I would have just gone (to nets) and practiced. Getting match practice and practice in the nets is always different. So when the county thing happened, I just said yes. The major reason I said yes to the county (stint) is that I wanted my old rhythm back," Pujara told The Indian Express from Paris.
Cheteshwar Pujara was confident about coming back to the national team 
- Advertisement -
Cheteshwar Pujara, along with veteran Rahane were dropped during the India Sri Lanka series as selectors gave chance to Shreyas Iyer and Vihari who were performing well.
On Sunday, when the national senior selection committee met to pick the team for the home T20Is against South Africa and the lone away Test match against England, Pujara's name was included in the latter. However, the selectors didn't pick the other veteran batsman Ajinkya Rahane, who had an underwhelming start to the IPL for Kolkata Knight Riders, after which he was mostly benched for the rest of the franchise's games. Meanwhile, Pujara's county success had raised his hopes of making an Indian comeback in whites.
"I was positive, there was no doubt about it. The way my county stint went, I was hopeful that I will make a comeback to the Indian team. But when I went to play county cricket, the India comeback was never on my mind; I just wanted to find my rhythm and I knew one big inning would help me find my rhythm back."
Highlights:
• Cheteshwar Pujara returns to the Indian squad after a staggering County season.
• Cheteshwar Pujara scored 720 runs in just 5 innings in the recent County championships.
IPL 2022: SUPER OVER TO DETERMINE THE RESULT IF RAIN PLAYS SPOILSPORT IN THE PLAYOFFS
- Advertisement -