- Advertisement -
Anushka Sharma makes her return to Bollywood with the release of the much-awaited biopic of legendary Indian cricketer Jhulan Goswami's biopic "Chakda Xpress". Anushka Sharma, who already has a background in cricket given that she is married to Indian stalwart Virat Kohli, dons the Indian jersey to portray the untold story of one of India's most underrated players in Jhulan Goswami.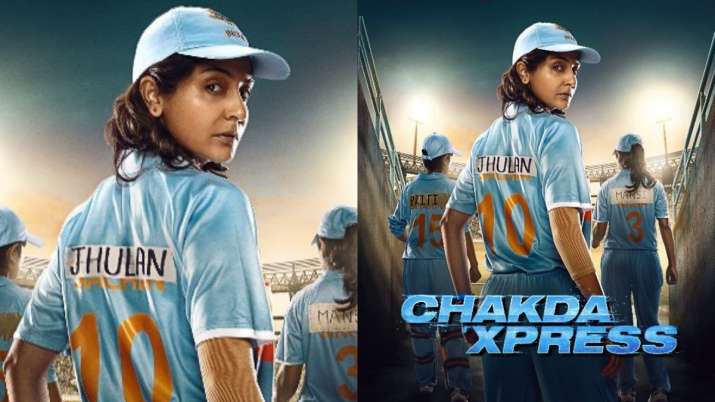 - Advertisement -
Netflix India released the teaser of the upcoming movie on Thursday. "If cricket is a religion, why are men the only Gods?" questions the film's teaser. This video announces that the movie will begin filming soon.
Watch Chakda Xpress announcement video here:
- Advertisement -
Prosit Roy is directing Chakda Xpress. He has previously directed Anushka Sharma's Pari. The film has been written by Abhishek Bannerjee. Clean Slate Filmz is producing the movie.
As a cricketing nation, we have to give our women cricketers their due: Anushka Sharma
- Advertisement -
India is known for its rich cricket heritage. Indian men's team is one of the most popular teams in the world. However, Indian women's cricket hasn't enjoyed the same amount of popularity of support. There have been many women cricketers whose sacrifice and performances have not been praised enough. One of those players is Jhulan Goswami.
 Talking about Chakda Xpress, Anushka Sharma said in a statement, "It is a really special film because it is essentially a story of tremendous sacrifice. Chakda Xpress is inspired by the life and times of former Indian captain Jhulan Goswami and it will be an eye-opener into the world of women's cricket. At a time when Jhulan decided to become a cricketer and make her country proud on the global stage, it was very tough for women to even think of playing the sport. This film is a dramatic retelling of several instances that shaped her life and also women's cricket."
She added, "As a cricketing nation, we have to give our women cricketers their due. Jhulan's story is truly an underdog story in the history of cricket in India and the film is our celebration of her spirit."
This will mark Anushka Sharma's first appearance in a Bollywood movie since 2018 where she starred alongside Shahrukh Kha and Katrina Kaif in Zero.
Highlights:
• Anushka Sharma starring Chakda Xpress teaser released on Thursday.
• Anushka plays Indian cricketer Jhulan Goswami in a biopic.
ALSO READ: SOURAV GANGULY ASSURES STATE BOARDS ABOUT RESTARTING THE DOMESTIC SEASON
- Advertisement -