- Advertisement -
The Board of Control for Cricket in India (BCCI) is set to get richer by INR 800 crore which they will pocket from the sponsorship money of the IPL 2022 season and it is also expected to generate income from other deals related to the tournament. 
As per a report on News18, sources have confirmed that the BCCI bagged contract deals worth INR 44 crores with Swiggy and INR 42 crores with RuPay.
- Advertisement -
Ahead of the new season, the TATA group became the official title sponsors of the event while two new associate sponsors, Swiggy Instamart and RuPay were also added for central sponsorship. As a result, the board will generate income which will be the highest the league has ever seen.
The TATA group will pay INR 335 crores every year to the board to be the title sponsor. Additionally, previous sponsors, VIVO, will also pay for deficits after backing out of their contract last year.
- Advertisement -
Value of Brand IPL has surpassed anyone and everyone's expectations: BCCI Secretary Jay Shah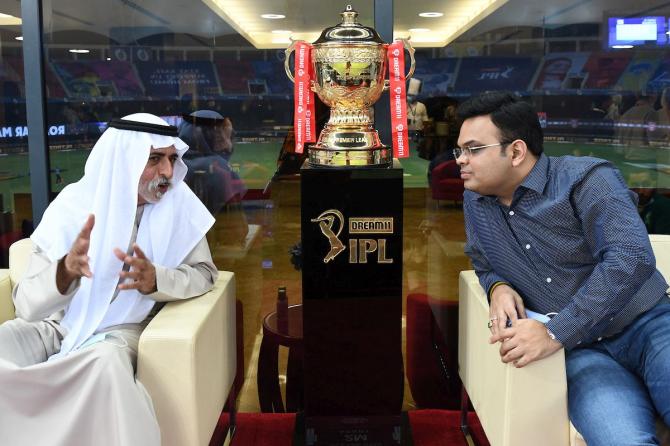 BCCI secretary Jay Shah also made a statement to InsideSport claiming that the deals reflect the significance of IPL as a brand.
- Advertisement -
"The aspirational value of Brand IPL has surpassed anyone and everyone's expectations. The valuation will mirror the rise and growth of the league. Two new teams mean more opportunities to the entire cricketing ecosystem."
"You can gauge the level of interest with the valuation for two new teams. In just 14 seasons, we have recorded unprecedented figures that other popular leagues reached after decades. Not just television but look at the numbers on digital," Shah had said.
The 2022 season of IPL will begin on 26 March and this season will be a 10-team affair. Lucknow and Gujarat are the two new franchises added to the fray and the mega auction led to major changes in the lineups of the teams.
Highlights:
• BCCI to earn Rs 800 crore from sponsorship and other deals.
• TATA Group became the title sponsor for IPL ahead of the new season.
ALSO READ: SRI LANKAN LEGEND LASITH MALINGA JOINS RAJASTHAN ROYALS AS THEIR FAST BOWLING COACH
- Advertisement -