- Advertisement -
The Board of Control for Cricket in India (BCCI) has taken a guarantee from Cricket South Africa (CSA) that the Indian team will be allowed to leave the African nation in case the Covid situation worsens in the country. It was already announced that the series will be played with no spectators due to the rise in Covid cases in the rainbow nation.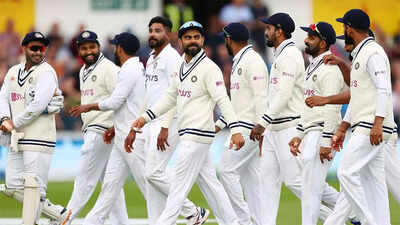 - Advertisement -
As per CSA's chief medical officer Dr. Shuaib Manjra, the South African government has agreed that even if the borders will be closed – the Indian team will be allowed to immediately fly out in case of any issue.
"If there needs to be repatriation and the borders are closed, the government has given a guarantee that they will allow the players and the team to go back to India.
- Advertisement -
"I think we've taken whatever measures we can to ensure that the Indian team is not only safe here, but should they need to leave for whatever reason, that the path is open for them to leave at any point that they wish.", as quoted by News24.
BCCI is satisfied with the bio-bubble set up by CSA
- Advertisement -
South Africa has been going to a fourth wave due to the emergence of the Omicron variant. This raised question marks over the series. However, CSA set up an effective bubble where even the staff who would be in contact with the players are stating in a bubble.
Indian team is staying at IRENE COUNTRY LODGE. The local board has booked the complete resort for the Indian team and no outside guests are allowed at the resort. The BCCI is really satisfied with the steps taken by CSA to safeguard the Indian cricket team from any virus threat.
"We are regularly in touch with CSA officials & the Indian team management in South Africa. The team is having a very comfortable stay. As now the series is behind closed doors – any threat further gets diminished. CSA also has assured in case of any untoward, Indian team will be immediately given permissions to fly out", said a BCCI official.
CSA guarantees the BCCI a no-obligation exit from the country should there be border closures. Indian cricket team also has been guaranteed and secured hospital beds in case of emergencies.
"In case an Indian player needs to be hospitalized for whatever reason, we've approached some of the hospital groups who've guaranteed us beds in hospitals," said Manjra.
Highlights:
• CSA gives BCCI guarantee to leave the country in case of an emergency
• CSA has set up a full proof bio bubble for the Indian team
ALSO READ: MAYANK AGARWAL WITH TEAM INDIA MEMBERS SPOTTED ENJOYING A FIERY BBQ NIGHT
- Advertisement -