The 15th edition of IPL is set to become bigger as the world's biggest cricket league has now become a 10-team affair. The mega auction is complete and teams have finalized their squads. The venues, groups, schedule for the season are also out and the 2022 edition will be played in Mumbai and Pune. The season will get underway from March 26 and will conclude on May 29. A total of 70 league matches will be played this season along with the playoffs.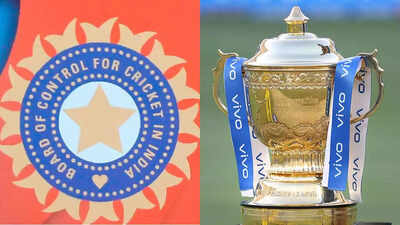 Hence, the only thing remaining from the BCCI's point of view is the media rights deal for the next five-year cycle starting 2023. As per Cricbuzz, the Board of Control for Cricket in India (BCCI) has been given a suggestion for a new media rights deal by considering multiple broadcasters.
"The new media rights tender for the IPL could have a compendium of bundles that would ensure the involvement of multiple broadcasters. That is apparently a suggestion given to the BCCI. We will have to wait for the ITT (Invitation To Tender) document to see if it has been implemented," a top executive of a media selling company was quoted by the publication.
Tender for IPL media rights to be out in the next fifteen days
If this pushes through, the deal could fetch revenue above INR 30,000 crore with the likes of Star, Sony, Amazon, and Reliance enjoying a lion's share in the Indian Premier League.
The BCCI is brooding over another feature of the rights would be the segregation between television and digital rights. Currently, they are thinking of doing away with composite bids. Composite bids are one jumbo offer to appropriate out all packages with a massive amount. Star won the media rights last time around with a whopping bid of INR 16,347 crore.
BCCI is also considering increasing the strategic time out to 150 seconds to increase the air time for advertisements and further sweeten the deal.
Highlights:
• BCCI trying to get multiple broadcasters in new media rights deal for the IPL.
• BCCI is expected to earn INR 30,000 crore if deals go through.
ALSO READ: PBKS SKIPPER MAYANK AGARWAL EXCITED TO OPEN WITH SHIKHAR DHAWAN IN IPL 2022