Lucknow Super Giants broke their banks for upcoming pace sensation Avesh Khan at the recent IPL Mega Auction 2022, making him the most expensive uncapped player in IPL's history. Lucknow, who is set to make their debut in IPL, roped in the right-arm pacer for a whopping 10cr.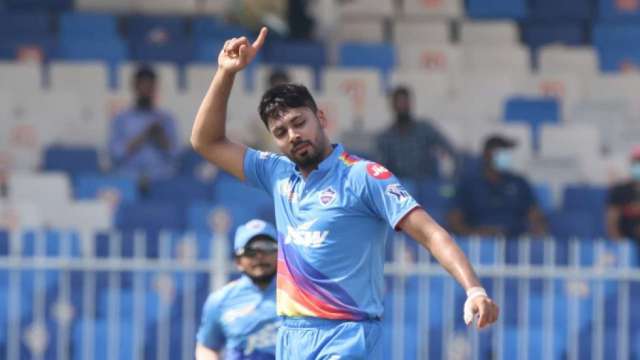 Avesh Khan is currently with the Indian T20 squad preparing for the upcoming T20 series against West Indies in Kolkata starting from 16 Feb. Khan revealed his experience of getting bought by the new team and added that he froze for a moment but things were quite normal after a while. He stated that he expected a bid of a minimum of seven Crore but couldn't get the live updates as he was with the Indian contingent on a flight to Kolkata.
"I was on the flight at that time and I had expected I would get at least seven crores. But since I was on the flight and couldn't watch the auction live, I was feeling a bit nervous thinking which team would pick me and for how much. Upon landing when I got to know that Lucknow bought me for 10 crores, I froze for five seconds. But then things became normal, I was like okay," said Avesh Khan while speaking to Sportskeeda.
Avesh Khan shares an emotional moment with Pant after getting picked by LSG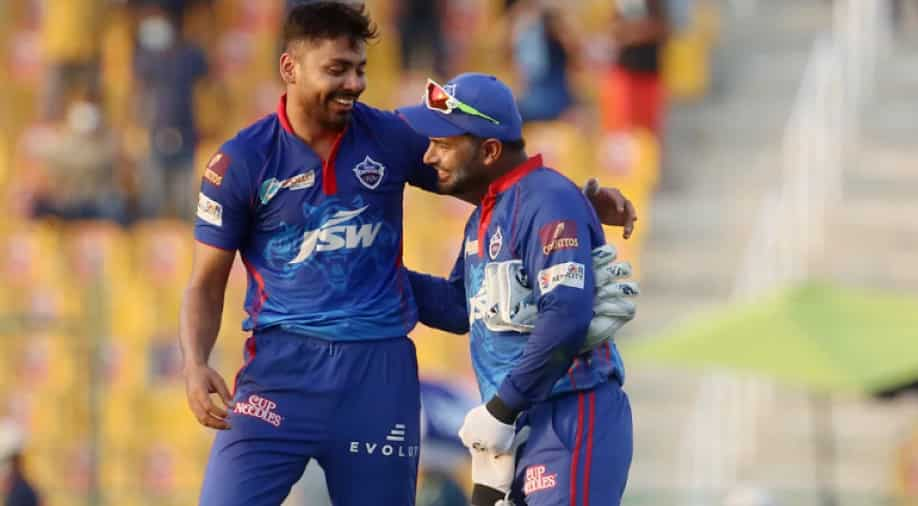 Avesh had a terrific IPL 2021 while playing for Delhi Capitals. He ended the season as the second-highest wicket-taker. But unfortunately, DC couldn't retain the youngster. However, they did try to buy him at the auction. DC bid till 8.75cr before backing out as they didn't have money left and had to buy other players as well.
Avesh later revealed an emotional moment with his former skipper Rishabh Khan and added how he hugged him and apologized for not being able to get him back. The pacer also added that he would miss Ricky Ponting and company and Pant, especially who he had been hanging out with since U19 days. Avesh and Rishabh, both were a part of the India U19 World Cup team in 2016 that finished as runner's up.
"I would miss them [Ricky Ponting and Co.] a lot because I had an emotional connect with the Delhi Capitals. After our flight landed in Kolkata, I met Rishabh outside and he held his arms wide open for giving me a hug. He told me, 'Sorry, le Nahin paye'(sorry we couldn't buy you). Because they weren't left with a huge purse and had players to buy as well. When I watched the auction later, I saw that they did place a final bid for me at 8.75cr, but Lucknow eventually bid the highest. So, it was a very emotional moment with Rishabh; we have played Under-19 together, we always sit together after matches, hang out together," Khan added.
HIGHLIGHTS:
• Avesh Khan was picked by LSG for Rs 10cr becoming the most expensive uncapped Indian player.
• Avesh shares an emotional moment with his former DC skipper Rishabh Pant.
Also read IPL 2022: Here's the full list of players for the exciting Mega Auctions